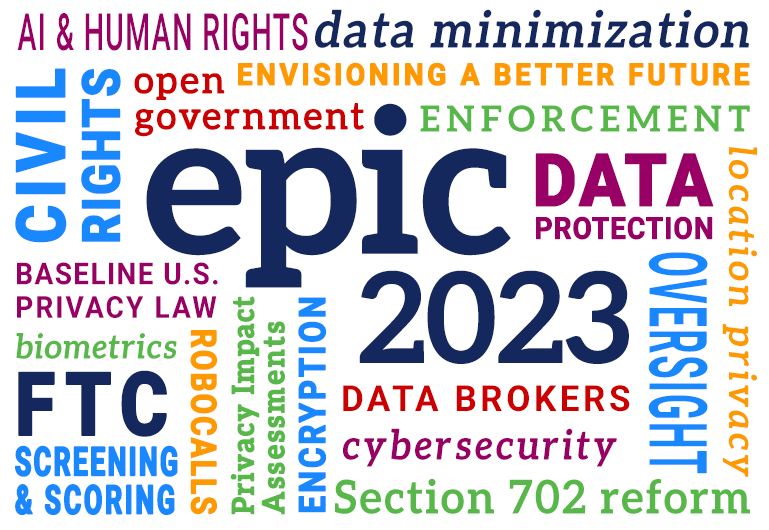 EPIC pursues a wide range of program activities including policy research, public education, conferences, litigation, publications, and advocacy. EPIC routinely files amicus briefs in federal courts, pursues open government cases, defends consumer privacy, organizes conferences for NGOs, and speaks before Congress and judicial organizations about emerging privacy and civil liberties issues.
Open Government Project
EPIC's Open Government Project is one of the leading transparency projects in the United States focused on obtaining information related to the government's use of emerging technologies that implicate privacy and data collection. Through detailed research, expert engagement with government agencies, and targeted litigation, EPIC vigorously pursues its mission to keep the government transparent and accountable.
Surveillance Oversight
EPIC's Project on Surveillance Oversight was established to confront the reality that increasing surveillance—particularly indiscriminate, mass surveillance—negatively impacts our democracy and is often disproportionately directed towards traditionally marginalized groups. In recent years, the project has focused public attention on the collection and use of biometrics, particularly facial recognition, by governments.
Consumer Privacy Advocacy
EPIC is a leading voice for consumer privacy, advocating for the creation of a U.S. Data Protection Agency and a comprehensive, baseline federal privacy law.
AI and Human Rights Project
Through its AI and Human Rights Project, EPIC seeks to promote the adoption of transparent, equitable, and commonsense AI policies that respect human rights. New technologies have emerged that create the promise of significant advancement across many different scientific and technological fields, but the deployment of these new AI systems presents significant risks. EPIC has particularly focused on advocating for a robust regulatory architecture governing the deployment of AI systems.
Democracy and Free Speech Project
EPIC's Democracy and Free Speech Project stands for a simple premise: robust civic engagement and healthy democratic institutions are impossible without privacy. EPIC uses a range of tools to ensure that civic participation does not come at the expense of privacy, including advocating for policies and legislation that will protect the exercise of fundamental rights against erosions of privacy and anonymity.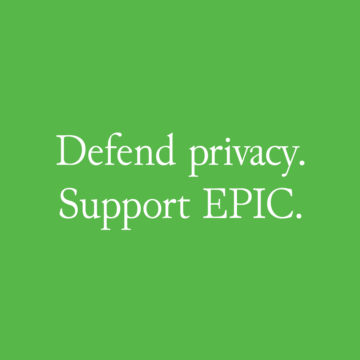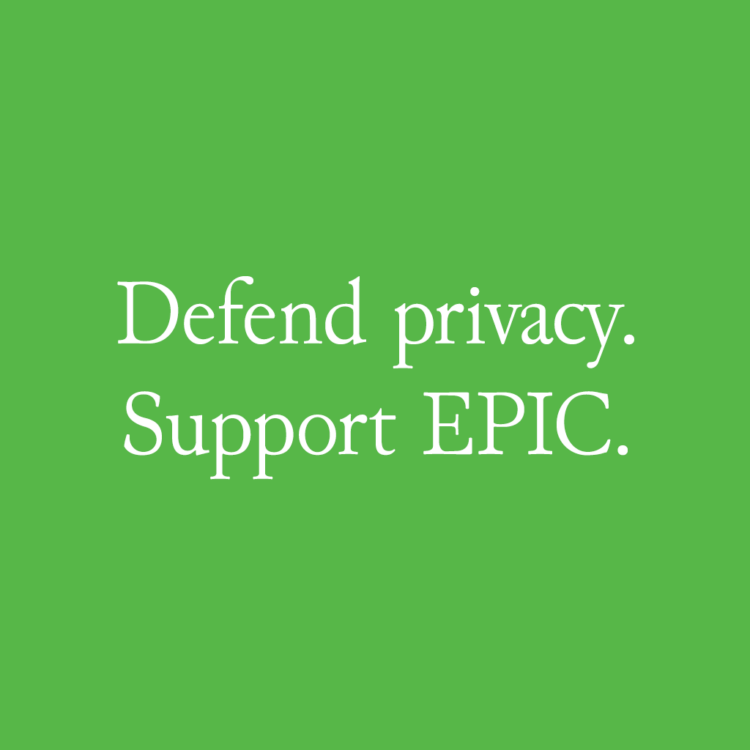 Support our work.
EPIC's work is funded by the support of individuals like you, who allow us to continue to protect privacy, open government, and democratic values in the information age.
Donate