Summary
The Supreme Court has agreed to review an important case concerning the scope of the exclusionary rule under Title III of the Wiretap Act. Title III strictly limits the authority of the government to intercept communications. This case concerns a Wiretap issued by a lower court in Kansas that was found facially invalid because it permitted interception of cell phone calls outside the court's territorial jurisdiction. The Supreme Court will consider in this case whether communications intercepted pursuant to that facially invalid order must be suppressed.
Question Presented
Whether Title III of the Omnibus Crime Control and Safe Streets Act of 1968, 18 U.S.C. 2510-2520, requires the suppression of evidence obtained pursuant to a wiretap order that is facially insufficient because the order exceeds the judge's territorial jurisdiction.
Background
U.S. District Court for the District of Kansas
Defendant Los Rovell Dahda and his co-defendants were convicted of drug-related offenses based largely on evidence gathered from 9 wiretap orders targeting several cell phones. Dahda moved to suppress the evidence at trial on the grounds that the wiretap orders were facially insufficient because they authorized interception of communications outside of the lower court's territorial jurisdiction. The court denied Dahda's motion to suppress and the defendants were subsequently convicted and appealed the judgment.
U.S. Court of Appeals for the Tenth Circuit
On appeal, the Tenth Circuit affirmed the district court's denial of Dahda's motion to suppress. While the court agreed that the orders were facially insufficient, the court found that the Wiretap Act suppression provision, 18 U.S.C. 2518(10)(a)(ii), only applied if the insufficiency of the order implicated a "core concern" of the Wiretap Act. The law provides that "[a]ny aggrieved person" can "move to suppress the contents of any wire or oral communication intercepted pursuant to this chapter, or evidence derived therefrom" if they can show either (1) "the communication was unlawfully intercepted;" (2) "the order of authorization or approval under which it was intercepted is insufficient on its face;" or (3) "the interception was not made in conformity with the order of authorization or approval." If the court grants the motion, then the communication and any evidence derived "shall be treated as having been obtained in violation of this chapter," and are thus prohibited from being introduced into evidence under 18 U.S.C. § 2515.
Despite finding that the order was insufficient on its face, the Tenth Circuit held that the territorial-jurisdiction limitation did not implicate a "core concern" of the Wiretap Act and concluded that the evidence should not be suppressed.
Supreme Court of the United States
On July 3, 2017, petitioners filed a petition for a writ of certiorari. Petitioners argued that the Tenth Circuit's holding "cannot be justified under traditional principles of statutory interpretation or by resort to the Court's earlier decisions." The issue in this case is one of "substantial and growing importance" and need to be address to put an end to what petitioners think is an "erroneous interpretation of Title III's suppression remedy."
On October 16, 2017, the Supreme Court granted certiorari.
EPIC's Interest
EPIC has an interest in promoting privacy by upholding robust constitutional and statutory protections. EPIC has filed many amicus curiae briefs in Supreme Court, Federal Court, and State cases related to suppression of evidence and protecting rights. For instance, EPIC filed an amicus brief in Riley v. California, a Supreme Court case concerning whether officers can search a suspect's cell phone without a warrant during an arrest. EPIC argued that the warrantless search of a cell-phone provides access to sensitive personal data, and current available techniques are already available for law enforcement to secure cell phone data pending a court's determination of probable cause. As a result, the cell phone evidence was suppressed.
EPIC also filed an amicus brief in United States v. Jones, a Supreme Court case concerning the warrantless use of a tracking device and whether the attachment and use of a GPS device to a car to monitor a person's movements on public streets violated the Fourth Amendment. EPIC argued that GPS tracking is an invasive technique that collects and stores a large amount of personal information about a person's movements. Absent a warrant, law enforcement use of this device threatens Fourth Amendment protections.
EPIC also filed an amicus brief in Tolentino v. New York, a Supreme Court case questioning whether the Fourth Amendment requires a court to suppress evidence of a driver's suspended license when the police obtained that evidence after an illegal search. EPIC argued that the evidence should be suppressed, stating that "the risk is real that car stops will increasingly become pretextual because of the opportunity to search a government database for data unrelated to the reason that gave rise to the original stop." The Supreme Court dismissed the case as improvidently granted.
Legal Documents
United States Supreme Court, No. 16-402
U.S. Court of Appeals for the Tenth Circuit, Nos. 15-3226
U.S. District Court for the Middle District of Pennsylvania, No. 14-321
Resources
News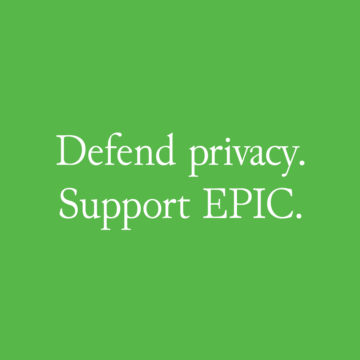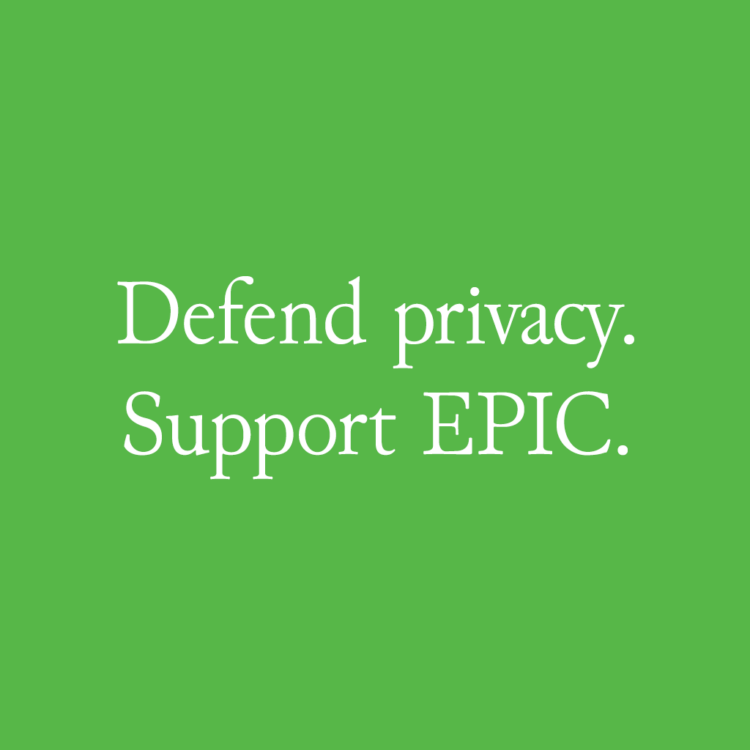 Support Our Work
EPIC's work is funded by the support of individuals like you, who allow us to continue to protect privacy, open government, and democratic values in the information age.
Donate