EPIC Statement on Privacy Risks of Worldcoin
July 24, 2023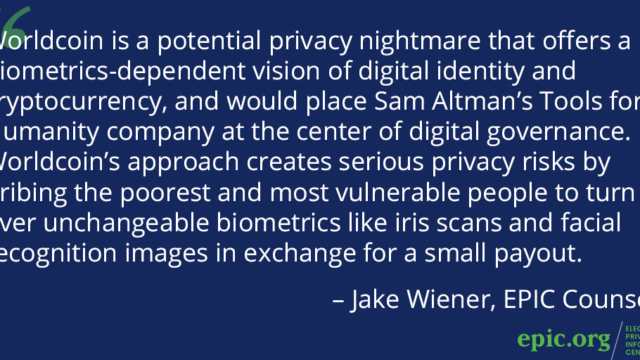 EPIC issued the following statement on the launch of Worldcoin:
Worldcoin is a potential privacy nightmare that offers a biometrics-dependent vision of digital identity and cryptocurrency, and would place Sam Altman's Tools for Humanity company at the center of digital governance. Worldcoin's approach creates serious privacy risks by bribing the poorest and most vulnerable people to turn over unchangeable biometrics like iris scans and facial recognition images in exchange for a small payout. Mass collections of biometrics like Worldcoin threaten people's privacy on a grand scale, both if the company misuses the information it collects, and if that data is stolen. Ultimately, Worldcoin wants to become the default digital ID and a global currency without democratic buy-in at the start, that alone is a compelling reason not to turn over your biometrics, personal information, and geolocation data to a private company. We urge regulatory agencies around the world to closely scrutinize Worldcoin. 
– Jake Wiener, Counsel, Electronic Privacy Information Center (EPIC)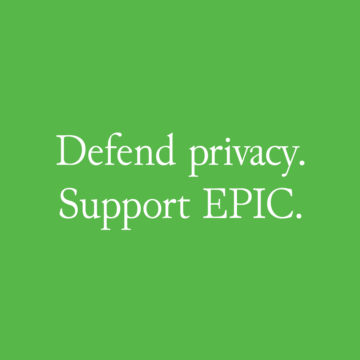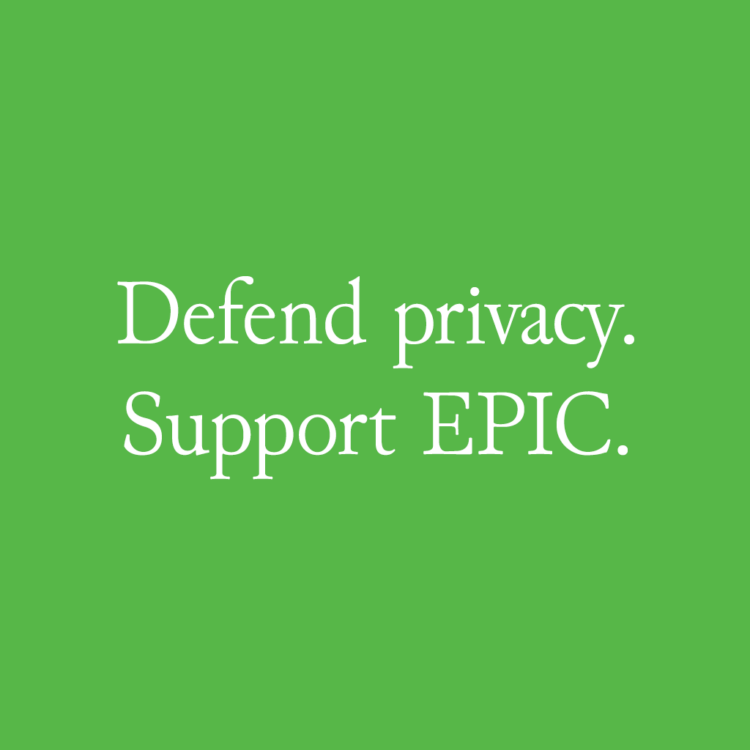 Support Our Work
EPIC's work is funded by the support of individuals like you, who allow us to continue to protect privacy, open government, and democratic values in the information age.
Donate