EPIC Statement on the Mass Surveillance Program Known as Data Analytical Services
November 20, 2023
EPIC released the following statements following Wired's story revealing new details about the Drug Enforcement Agency's Hemisphere program, now known as Data Analytical Services (DAS):
"The Data Analytical Services, or Hemisphere, program is just the latest example of the U.S. government's warrantless surveillance of Americans. Congress needs to end this outrageous violation of Americans' civil liberties." – Alan Butler, Executive Director, Electronic Privacy Information Center (EPIC)
"The Data Analytical Services (DAS) and its predecessor, Hemisphere, are yet another piece of the warrantless government surveillance ecosystem, which has enabled the government to acquire staggering amounts of Americans' most sensitive information. Congress must conduct a hearing on DAS immediately and rein in this outrageous practice before reauthorizing any other parts of this surveillance ecosystem such as FISA Section 702." – Jeramie Scott, Senior Counsel and Director of EPIC's Project on Surveillance Oversight
Key facts about the DAS program:
No Judicial Oversight
Trillions of Phone Records Collected
Location Data Tracked
Sweeping Use by Law Enforcement
No Privacy Impact Assessment
Purposely Kept Secret
The DAS program is another example of the need for government surveillance reform. DAS allows the government to access more than a trillion phone records without judicial oversight through legally questionable means. The records can contain location information and go back as far as 1987. The government has previously tried to conceal the existence of DAS's predecessor, Hemisphere, instructing law enforcement not to mention Hemisphere on official documents. The privacy implications of Hemisphere were vast, yet EPIC FOIA lawsuits related to Hemisphere and Drug Enforcement Agency (DEA) Privacy Impact Assessments yielded no privacy assessments for Hemisphere. DEA either hid its analysis of the privacy issues or has never conducted a privacy impact assessment as required by law. Now the government has moved Hemisphere under the control of the White House and renamed it Data Analytical Services to further avoid scrutiny. Congress needs to end the DAS program and must immediately hold an oversight hearing to bring transparency to this secret government surveillance program. 
Furthermore, Congress must act without delay to protect Americans' privacy and civil liberties by passing the Government Surveillance Reform Act.
The widely endorsed Government Surveillance Reform Act (GSRA; H.R. 6262) is crucial legislation that addresses the lawless warrantless surveillance of Americans by establishing comprehensive privacy protections for people in the United States. The GSRA would close the loopholes the government exploits to conduct warrantless mass surveillance, including bringing programs like DAS under judicial review. A resource hub for the GSRA is available here; a one-page summary here; a section-by-section here; and EPIC's Quick Guide on the GSRA is here. Organizational endorsements are available here. Current cosponsors include:
Senate: Sens. Wyden (D-OR), Lee (R-UT), Daines (R-MT), Hirono (D-HI), Lummis (R-WY), Heinrich (D-NM), Markey (D-MA), Warren (D-MA), Tester (D-MT), Baldwin (D-WI).
House: Reps. Davidson (R-OH), Lofgren (D-CA), Biggs (R-AZ), Jacobs (D-CA), Massie (R-KY), Chu (D-CA), Armstrong (R-ND), Jayapal (D-WA), Carey (R-OH), Correa (D-CA), Mace (R-SC), Deluzio (D-PA), Doggett (D-TX), Hoyle (D-OR), Lee (D-CA), Lieu (D-CA), and Cohen (D-TN).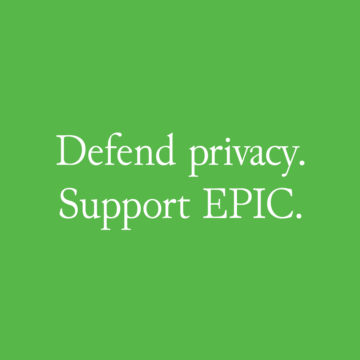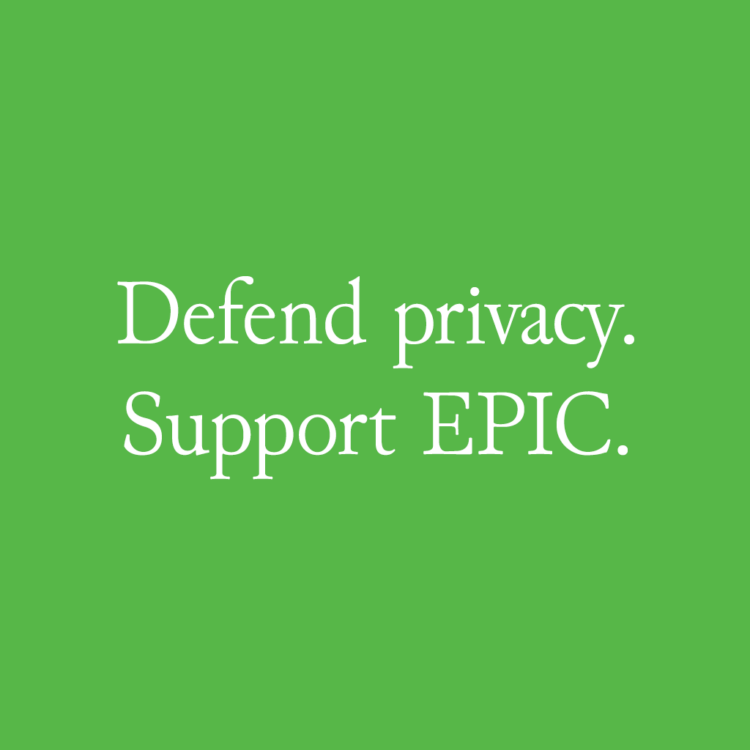 Support Our Work
EPIC's work is funded by the support of individuals like you, who allow us to continue to protect privacy, open government, and democratic values in the information age.
Donate