Kate Weisburd
Associate Professor of Law, George Washington University School of Law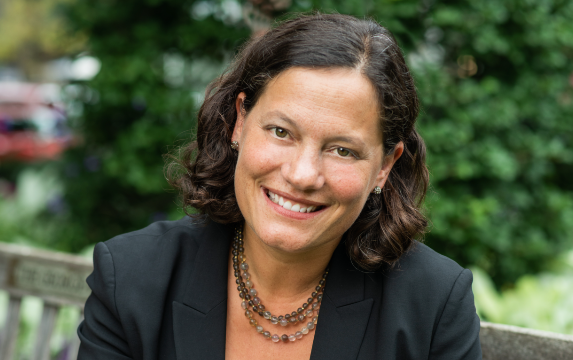 Kate Weisburd is an Associate Professor of Law at George Washington University School of Law. Her research focuses on carceral surveillance and technology, and how these methods of criminal court control impact racial and economic inequality, as well as privacy and other civil liberties. Her recent scholarly work has appeared or is forthcoming in the California Law Review, Virginia Law Review, Iowa Law Review, North Carolina Law Review, the UCLA Law Review, and the Harvard Civil Rights and Civil Liberties Law Review, as well as for The Marshall Project, The LA Times, and other mainstream media. Professor Weisburd's article, "Punitive Surveillance" (Va. L. Rev.), was selected for the Reidenberg-Kerr Award for Outstanding Scholarship by a Junior Scholar at the 2021 Privacy Law Scholars Conference.
Prior to joining GW Law, she founded and directed the Youth Defender Clinic at the East Bay Community Law Center, which is part of the clinical program at UC Berkeley School of Law and the largest provider of free legal services in the county. In that role, Professor Weisburd taught and supervised law students representing young people in juvenile court and school discipline proceedings. In addition to her clinical teaching responsibilities, Professor Weisburd served as a lecturer at Berkeley Law, teaching courses on the school-to-prison pipeline. Prior to creating the Youth Defender Clinic, she was a fellow and supervising attorney in Berkeley Law's Death Penalty Clinic. In both clinics, Professor Weisburd maintained her own caseload and represented clients at trial, on appeal, and in post-conviction proceedings.
Professor Weisburd graduated from Columbia Law School, where she received the Bernstein Litowitz Berger & Grossmann Fellowship for Public Interest and the Public Interest Peer-of-the-Year award. Prior to attending law school, she worked as an investigator in death penalty cases at the Southern Center for Human Rights in Atlanta, Georgia. Professor Weisburd received her BA from Brown University, where she was a Truman Scholar. She clerked for the Honorable Lawrence K. Karlton in the U.S. District Court for the Eastern District of California.