Amicus Briefs
Americans for Prosperity Foundation v. Becerra (Harris)
US Court of Appeals for the Ninth Circuit
Summary
Americans for Prosperity Foundation v. Becerra (Harris), Nos. 16-55727, 16-55786, was a case before the U.S. Court of Appeals for the Ninth Circuit concerning the privacy of donors to non-profit 501(c)(3) organizations. The State of California requires organizations that solicit charitable contributions in that state to file copies of their federal IRS Form 990 tax forms. These forms include a list of all donors who contribute at least $5000 in a given year. Americans for Prosperity Foundation (AFP), a 501(C)(3) charitable organization, filed suit against the California Attorney General, arguing that the reporting requirement violates the organization's First Amendment rights to free speech and free association. On September 18, 2018, the Court of Appeals ruled that California's donor disclosure requirement did not violate the First Amendment "because the information is collected solely for nonpublic use, and the risk of inadvertent public disclosure is slight."
Background
Americans for Prosperity Foundation (AFP) is a 501(c)(3) non-profit foundation. Together with its 501(c)(4) sister organization, Americans for Prosperity, AFP promotes conservative and free-market causes. The foundation raises funds from across the country, including in California.
Under California law, charitable organizations soliciting tax-deductible contributions in the state must file an annual copy of IRS Form 990—including Schedule B—with the California Attorney General. Schedule B requires 501(c)(3) organizations to list the names and addresses of donors who contribute at least $5,000 in a given year. Though 26 U.S.C. § 6104(b) mandates that the Internal Revenue Service publish Form 990, Schedule B is exempt from IRS disclosure under § 6104(d)(3)(A).
Since 2001, AFP has declined to include Schedule B in its annual report to the California Attorney General. In 2013, after years of listing AFP as "an active charity in compliance with the law," the Attorney General declared AFP's 2011 filing incomplete due to the foundation's failure to submit a Schedule B.
Procedural History
U.S. District Court
In December 2014, AFP filed suit against California Attorney General Kamala Harris (later succeeded by Xavier Becerra) alleging that the state's reporting requirement violated its First Amendment rights to speech and association. AFP applied for a preliminary injunction against enforcement.
The district court granted an injunction, reasoning that "Plaintiff has raised serious questions going to the merits and demonstrated that the balance of hardships sharply favor Plaintiff." In support, the court cited the Ninth Circuit's issuance of an injunction pending appeal in an almost identical case, Center for Competitive Politics v. Harris. Harris appealed.
U.S. Court of Appeals
On appeal, the Ninth Circuit vacated the district court's order and instructed it to issue a narrower injunction that would prohibit the Attorney General only from publishing Schedule B information. Though the court agreed that that Schedule B information should be kept nonpublic—which the state claimed was its policy to begin with—it held that AFP was unlikely to succeed on its claim that mandatory disclosure of Schedule B violated its First Amendment rights.
After noting that the Ninth Circuit had already held compelled nonpublic disclosure of Schedule B forms to be facially valid, the court rejected AFP's as-applied challenge on three grounds. First, the court wrote, AFP had "not shown the demand for nonpublic disclosure of [its] Schedule B forms to the Attorney General has actually chilled protected conduct or would be likely to do so."
Second, AFP had "not shown a 'reasonable probability' of harassment at the hands of the state if the Attorney General is permitted to collect [its] Schedule B forms for nonpublic use."
Third, AFP had failed to show a reasonable probability of "harassment by members of the public due to disclosure to the Attorney General for nonpublic use." The court added: "The plaintiff['s] allegations that technical failures or cybersecurity breaches are likely to lead to inadvertent public disclosure of [its] Schedule B forms are too speculative to support issuance of an injunction."
U.S. District Court on Remand
Following a bench trial on remand, the district court held that the state's Schedule B disclosure requirement violated the First Amendment as applied to AFP and issued a permanent injunction against further collection.
Applying "exacting scrutiny," the court first found that the purported government interest in schedule B disclosure—"determin[ing] whether an organization has violated . . . laws against self-dealing, improper loans, interested persons, or illegal or unfair business practices"—was not sufficiently important. "[O]ver the course of trial, the Attorney General was hard pressed to find a single witness who could corroborate the necessity of Schedule B forms in conjunction with their office's investigations," the court noted.
The court also concluded that the disclosure requirement was not narrowly tailored: "The record before the Court lacks even a single, concrete instance in which pre-investigation collection of a Schedule B did anything to advance the Attorney General's investigative, regulatory or enforcement efforts."
Citing NAACP v. Alabama, the court then found that "in light of . . . threats, protests, boycotts, reprisals, and harassment directed at those individuals publically associated with AFP . . . AFP supporters have been subjected to abuses that warrant relief on an as-applied challenge."
Finally, the court found—on the basis of understaffing and numerous past disclosures—that the state "cannot effectively avoid inadvertent disclosure" of Schedule B forms.
The Attorney General appealed, and AFP cross-appealed.
Second Appeal Before the U.S. Court of Appeals
On September 18, 2018, the Court of Appeals ruled that California's donor disclosure requirement did not violate the First Amendment "because the information is collected solely for nonpublic use, and the risk of inadvertent public disclosure is slight." The Court wrote:
We hold that the California Attorney General's Schedule B requirement, which obligates charities to submit the very information they already file each year with the IRS, survives exacting scrutiny as applied to the plaintiffs because it is substantially related to an important state interest in policing charitable fraud. Even assuming arguendo that the plaintiffs' contributors would face substantial harassment if Schedule B information became public, the strength of the state's interest in collecting Schedule B information reflects the actual burden on First Amendment rights because the information is collected solely for nonpublic use, and the risk of inadvertent public disclosure is slight.
The Court, based on this conclusion, vacated the district court's entry of a permanent injunction and remanded the case with instructions to enter judgment for the state.
EPIC's Interest
Protecting the freedom of expression is one of EPIC's foremost organizational goals. EPIC has filed several amicus briefs in cases that raised First Amendment concerns, including two before the U.S. Supreme Court (Doe v. Reed and Watchtower Bible v. Stratton).
Several of EPIC's amicus briefs have addressed the right of anonymity inherent in the First Amendment. In Watchtower Bible v. Stratton, EPIC argued that a local ordinance requiring registration and identification during door-to-door petitioning violated the right of anonymity. In Forensic Advisors, Inc. v. Matrixx Initiatives, Inc., EPIC and co-amici argued that the First Amendment right to read anonymously meant that a reporter could not be compelled to disclose a list of subscribers.
EPIC has also filed or joined amicus briefs arguing that the First Amendment prohibits compelled disclosure of petition signatories (in Doe v. Reed), the issuance of National Security Letter gag orders (Gonzales v. Doe), and the blanket nondisclosure of information about NSLs (In re National Security Letter).
Finally, EPIC submitted an amicus brief in another First Amendment case currently before the Supreme Court, Packingham v. North Carolina. EPIC's brief focuses on social media monitoring and the First Amendment right to receive speech from the privacy of one's own personal devices.
Legal Documents
U.S. District Court
U.S. Court of Appeals—Preliminary Injunction
U.S. District Court on Remand
U.S. Court of Appeals—Permanent Injunction
U.S. Supreme Court, No. 19-251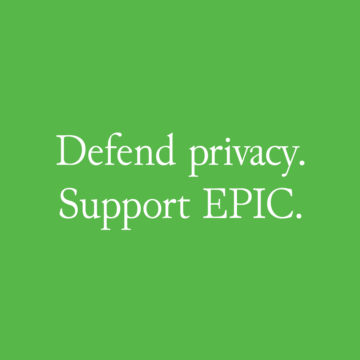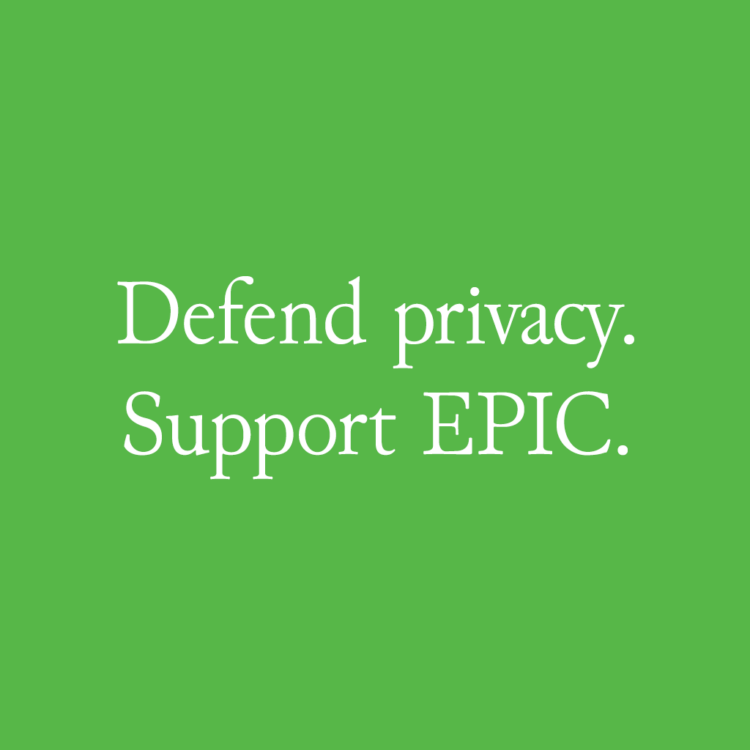 Support Our Work
EPIC's work is funded by the support of individuals like you, who allow us to continue to protect privacy, open government, and democratic values in the information age.
Donate