FOIA Cases
EPIC v. DOJ – PRISM
US District Court for the District of Columbia
Background
On November 25, 2013, EPIC filed a Freedom of Information Act lawsuit against the Department of Justice, challenging the agency's failure to release legal documents related to PRISM.
PRISM
On June 6, 2013, the Washington Post reported that the NSA and FBI were "tapping directly into the central servers of nine leading U.S. Internet companies, extracting audio, video, photographs, emails, documents and connection logs that enable analysts to track a person's movements and contacts over time." The Director of National Intelligence subsequently revealed that this collection program, known as PRISM, has been in operation since 2008. Under the PRISM program, the National Security Agency ("NSA") obtains electronic communications in real-time from Internet service providers, including Microsoft, Yahoo, Google, Facebook, PalTalk, AOL, Skype, YouTube, and Apple. The Foreign Intelligence Surveillance Court ("FISC") found in 2011 that the PRISM program accounts for 91% of the roughly 250 million Internet communications acquired each year under Section 702 of the FAA. The CIA can search PRISM data for communications between U.S. persons. The Guardian newspaper reported that PRISM "facilitates extensive, in-depth surveillance on both live communications and stored information. … It also opens the possibility of communications made entirely within the U.S. being collected without warrants."
The Foreign Intelligence Surveillance Act
The Foreign Intelligence Surveillance Act ("FISA"), 50 U.S.C.§ 1801 et seq., authorizes electronic surveillance of foreign intelligence information" between "foreign powers" and "agents of foreign powers." The purpose of the FISA is to allow the U.S. Intelligence Community to participate in foreign – not domestic – intelligence gathering. When the FISA was passed, the Senate noted, "This legislation is in large measure a response to the revelations that warrantless electronic surveillance in the name of national security has been seriously abused." S. Rep. No. 95-604(I) at 7 (1977), reprinted in 1978 U.S.C.A.A.N. 3904, 3908. The purpose of the FISC is to ensure that FISA investigations remain focused on foreign agents, not U.S. persons. As the Supreme Court recently described, Congress enacted the FISA to "authorize and regulate certain governmental electronic surveillance of communications for foreign intelligence purposes." Clapper v. Amnesty International USA, 133 S.Ct. 1138, 1143 (2013).
OLC Memorandums and Opinions
The Office of Legal Counsel ("OLC") definitively interprets the law for the Executive Branch. Its legal opinions are binding on all federal agencies under Executive Order 2877. OLC "drafts legal opinions of the Attorney General and also provides its own written opinions and oral advice" in response to Executive Branch requests. It would have been OLC's responsibility to draft legal memorandums and opinions interpreting the legality of the PRISM program under the Fourth Amendment, FISA, and other statutes. To the extent that the FBI and NSA may access the electronic communications of U.S. persons using U.S. internet service providers, it would be the responsibility of the OLC to interpret the legality of those actions.
EPIC's Freedom of Information Act Request and Subsequent Lawsuit
On June 6, 2013, the day the Washington Post reported on the existence of PRISM, EPIC submitted a FOIA request to OLC's FOIA Office, seeking records regarding the legal authority for PRISM. EPIC's request specifically asked for:
et seq
EPIC also requested "News Media" fee status, fee waiver, and expedited processing.
On June 17, 2013, EPIC received a letter from OLC in the mail, acknowledging receipt of EPIC's FOIA Request. The agency notified EPIC that expedited processing had been granted.
On August, 1, 2013, EPIC filed an administrative appeal with the OLC for a failure to make a timely response. At the time of the administrative appeal, 40 business days had elapsed since EPIC's FOIA Request was submitted, and 33 business days had passed since EPIC received OLC's letter.
On September 26, 2013, the Office of Information Policy ("OIP") emailed EPIC, confirming receipt of the administrative appeal. OIP is the office that processes administrative appeals for several agencies and components, including the OLC. In the email, the agency wrote, "As no adverse determination has yet been made by OLC, there is no action for this Office to consider on appeal." OIP further stated, "I can assure you that this Office has contacted OLC and has been advised that your request is currently being processed." To date, the agency has not produced a single document.
On February 24, 2014, the U.S. Department of Justice's Office of Legal Counsel emailed a response letter to EPIC. The response stated, "A search of OLC's files has located no records responsive to your request."
Legal Documents
EPIC v. DOJ, 1:13-cv-01848 (D.D.C. filed Nov. 25, 2013)
Freedom of Information Act Documents
Related Pages, Documents, and Links
News Items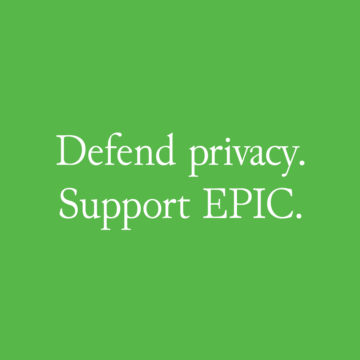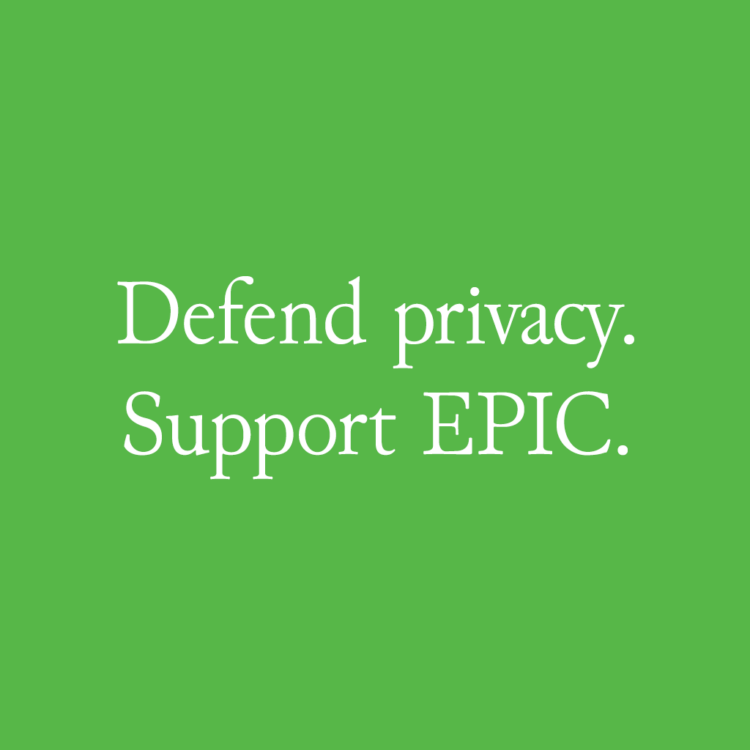 Support Our Work
EPIC's work is funded by the support of individuals like you, who allow us to continue to protect privacy, open government, and democratic values in the information age.
Donate