Concerning the Privacy of Electronic Address Books
Background
Google
Google is a company created by Larry Page and Sergey Brin in 1998. Originally, Google was a search engine service, but since its inception, the company has expanded to create several web applications that encourage sharing of information. These applications include Gmail, Google Calendar, and Google Docs. On February 9, 2010, Google introduced its newest web application, Google Buzz.
Google Buzz
On February 9, 2010, Google introduced Buzz, a social networking service linked to Gmail, Google's email service. There are currently over 37 million Gmail users in the United States. Google Buzz is an opt-out service that compiles a Gmail user's social networking list based on address book and Gchat list contacts. When users checked their email through Gmail on February 9th, they were confronted with the following screen: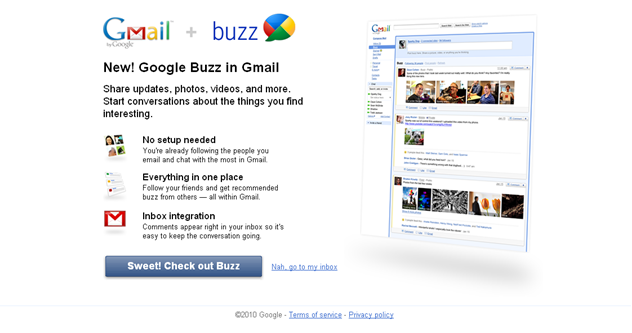 Whether the user clicked on "Sweet! Check out Buzz" or "Nah, go to my inbox," Google Buzz was activated, and a list of followers and "people who you follow" were already populated using frequent contacts. These lists were publicly viewable by other Gmail users, and if a user had a Google profile, this information was publicly indexed by search engines.
Google experienced a strong backlash from users who were unhappy that their Gmail address books were essentially published for all to see. Address book contacts routinely contain deeply personal information, including the names and email addresses of estranged spouses, current lovers, attorneys and doctors. In response to user outcry, Google made several changes to its Google Buzz service. Despite these changes, Google still compiled social networking lists based on address book contacts without first notifying users, and allowed such information to be publicly indexed by search engines without clearly notifying users.
Google users were still not satisfied, and on February 13, 2010, Google made additional changes to the Google Buzz service. Rather than using an auto-follow structure for the "people who you follow" list, Google now uses an auto-suggest model, where users can pre-screen who they follow. However, the auto-follow model is still in place for the "followers" list, or list of "people who follow you." The burden remains on users to constantly check and block their followers.
EPIC's FTC Complaint
EPIC's FTC complaint highlights several aspects of the Google Buzz service that threaten Gmail users' privacy. The complaint focuses on the unfair and deceptive trade practices of Google with respect to Google's transformation of an email service to a social networking service without offering Gmail users meaningful control over their information or opt-in consent. The complaint argues that Google's change in business practices and service terms violated user privacy expectations, diminished user privacy, contradicted Google's own privacy policy, and may have also violated federal wiretap laws.
EPIC's complaint begins by stressing the importance of email privacy. While email senders and recipients always have an opportunity to disclose email-related information to third parties, email service providers have a particular responsibility to safeguard the personal information that subscribers provide. Improper disclosure of even a limited amount of subscriber information by an email service provider can be a violation of both state and federal law. As an email service provider, Google's attempt to convert the personal information of all of its customers into a separate service raises far-reaching concerns for subscribers and implicates both consumer and personal privacy interests.
The complaint goes on to describe Google Buzz and Google's disclosure of users' email contacts. Gmail contact lists routinely include deeply personal information, including the names and email addresses of estranged spouses, current lovers, attorneys and doctors. The frequency with which a user communicates with a given contact is also deeply personal and demonstrates the closeness of the user's relationship with that contact. The activation of Buzz disclosed not only portions of users' contact lists, but more specifically disclosed the contacts with whom users communicate most often. The fact that the auto-following lists were composed of users' most common Gmail contacts was widely known and publicized, as well as easily deduced by individual users. As such, anyone looking at a newly-activated Buzz user's "following" list would know that the list indicated which people that user communicated with most often.
EPIC's complaint analyzes the two rounds of changes to the Google Buzz service. After both changes, Google Buzz still populates the suggested social networking list of people a user follows based on frequent address book and chat contacts. Although the "welcome page" states that "[y]ou can find more people to follow later," the contacts from a user's address book and chat list make up a user's initial "follow" list. Further, Google Buzz still allows people to automatically follow a user. The burden remains on the user to block those unwanted followers. The "welcome screen" still does not make clear that the user must create a profile that would be public and indexed by search engines. The screen only states, "The first time you post in Buzz you'll create a profile which includes the list of people you follow—you can choose not to display this list if you'd like." Finally, Google has not announced any changes to the pop-up screen that appears when a user initially posts on Google Buzz. Therefore, users are still unaware that showing the user's connection means showing connections publicly to everyone, and having them publicly indexed by search engines.
FTC Authority to Act
The FTC's primary enforcement authority with regards to privacy is derived from 15 U.S.C. § 45, commonly known as section 5 of the Federal Trade Commission Act (FTCA). Section 5 of the FTCA allows the FTC to investigate "unfair methods of competition in or affecting commerce, and unfair or deceptive acts or practices in or affecting commerce." This law provides a legal basis for the FTC to regulate business activities that threaten consumer privacy.
FTC Proposed Agreement
Google Inc. has agreed to settle Federal Trade Commission charges that it used deceptive tactics and violated its own privacy promises to consumers when it launched its social network, Google Buzz, in 2010. The agency alleges the practices violate the FTC Act. The proposed settlement bars the company from future privacy misrepresentations, requires it to implement a comprehensive privacy program, and calls for regular, independent privacy audits for the next 20 years. This is the first time an FTC settlement order has required a company to implement a comprehensive privacy program to protect the privacy of consumers' information. In addition, this is the first time the FTC has alleged violations of the substantive privacy requirements of the U.S.-EU Safe Harbor Framework, which provides a method for U.S. companies to transfer personal data lawfully from the European Union to the United States.
The FTC further stated:
According to the FTC complaint, Google launched its Buzz social network through its Gmail web-based email product. Although Google led Gmail users to believe that they could choose whether or not they wanted to join the network, the options for declining or leaving the social network were ineffective. For users who joined the Buzz network, the controls for limiting the sharing of their personal information were confusing and difficult to find, the agency alleged.
In response to the Buzz launch, Google received thousands of complaints from consumers who were concerned about public disclosure of their email contacts which included, in some cases, ex-spouses, patients, students, employers, or competitors. According to the FTC complaint, Google made certain changes to the Buzz product in response to those complaints.
Google's data practices in connection with its launch of Google Buzz were the subject of a complaint filed with the FTC by the Electronic Privacy Information Center shortly after the service was launched.
FTC Documents
EPIC Filing
Response to Proposed FTC Settlement
News Stories and Blog Items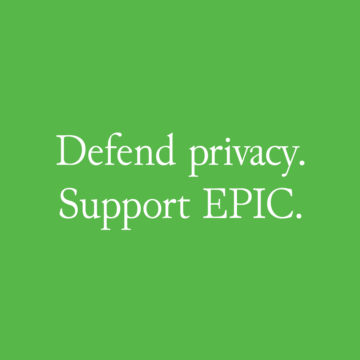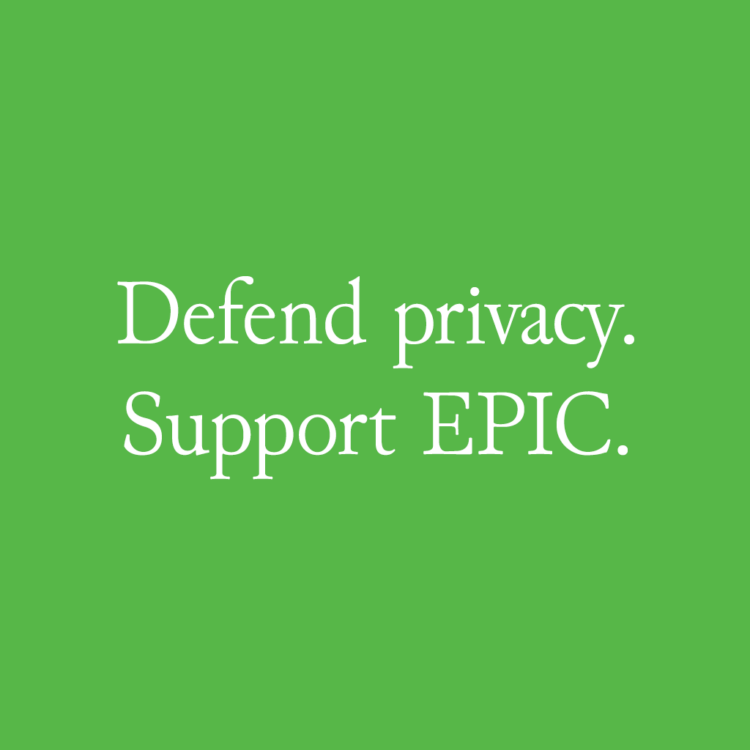 Support Our Work
EPIC's work is funded by the support of individuals like you, who allow us to continue to protect privacy, open government, and democratic values in the information age.
Donate