Amicus Briefs
Packingham v. North Carolina
US Supreme Court
Whether a State Can Ban Registered Sex Offenders From Accessing Internet News Sites

Summary
The First Amendment protects not only the right to speak freely, but also the right to receive information and ideas. As the Supreme Court explained in Stanley v. Georgia: "If the First Amendment means anything, it means that a State has no business telling a man, sitting alone in his own house, what books he may read or what films he may watch." At issue in this case is a North Carolina statute that limits the information registered sex offenders may receive online and establishes a system of routine police surveillance of social media and news websites.
The North Carolina Supreme Court held the law constitutional, but an appeal was taken to the U.S. Supreme Court arguing that the law "singles out a subclass of persons, who are subject to criminal punishment based on expressive, associational, and communicative activities at the heart of the First Amendment, without any requirement that their activity caused any harm or was intended to." The Supreme Court granted that petition and will now consider the constitutionality of a state law that threatens the right to access speech and opens the door to dragnet monitoring of online expression.
Question Presented
"The North Carolina Supreme Court sustained petitioner's conviction under a criminal law, N.C. Gen. Stat. § 14-202.5, that makes it a felony for any person on the State's registry of former sex offenders to 'access' a wide array of websites—including Facebook, YouTube, and nytimes.com—that enable communication, expression, and the exchange of information among their users, if the site is 'know[n]' to allow minors to have accounts. The law—which applies to thousands of people who, like petitioner, have completed all criminal justice supervision—does not require the State to prove that the accused had contact with (or gathered information about) a minor, or intended to do so, or accessed a website for any illicit or improper purpose.
The question presented is: Whether, under this Court's First Amendment precedents, such a law is permissible, both on its face and as applied to petitioner—who was convicted based on a Facebook 'post' in which he celebrated dismissal of a traffic ticket, declaring 'God is Good!'"
Factual Background
Petitioner Lester Packingham was indicted in 2002 by a North Carolina grand jury on two counts of statutory rape. Under the terms of a plea bargain, Packingham pled guilty to a single count of taking indecent liberties with a minor. As a result of his conviction, Packingham was ordered to register as a sex offender.
In 2008, the North Carolina General Assembly enacted N.C. Gen. Stat. § 14-202.5, which prohibits registered sex offenders from accessing any "commercial social networking Web site where the sex offender knows that the site permits minor children to become members or to create or maintain personal Web pages on the commercial social networking Web site." The statute defines "commercial social networking Web site" broadly, appearing to include sites such as YouTube and nytimes.com. Legislators intended the law to make North Carolina "one of the toughest states, if not the toughest state" in its approach to registered sex offenders.
In April 2010, an officer from the Durham Police Department was browsing Facebook to identify registered offenders who might have illegally accessed the site. The officer came across a profile under the name "J.r. Gerrard" which, based on the photo, appeared to belong to Packingham. The profile featured the following post:
Man God is Good! How about I got so much favor they dismiss the ticket before court even started. No fine, No court costs, no nothing spent . . . . Praise be to GOD, WOW! Thanks JESUS!
After verifying through court records that Packingham had recently had a traffic citation dismissed, the officer obtained a warrant for a search of his residence. There, the officer discovered a picture of Packingham which matched the image on the Facebook profile. Packingham was placed under arrest.
Procedural Background
State Trial Court
After a grand jury indicted Packingham for violating § 14-202.5, he moved to dismiss the charge on the ground that it violated his federal and state rights to free speech. The trial court denied the motion, and the North Carolina Court of Appeals—the state's intermediate appellate court—denied Packingham's request for interlocutory review. Following conviction by a jury, Packingham appealed again.
State Court of Appeals
On appeal, the Court of Appeals unanimously vacated Packingham's conviction, holding (1) that the statute was content-neutral and subject to intermediate scrutiny (less rigorous than the test applied to content-based restrictions), but (2) that the statute nevertheless violated the First Amendment on its face and as applied to Packingham. Though it was "undisputed that the State has a significant interest in protecting minors from predatory behavior by sex offenders on the internet," the court concluded that § 14-202.5 was not narrowly tailored to serve that interest because it "burdens more people than necessary to achieve its purported goal." Thus, the law failed intermediate scrutiny.
The court also held the law unconstitutionally vague, noting that it "fails to give people of ordinary intelligence fair notice of what is prohibited." As a whole, the court wrote, "the statute prohibits a registered sex offender whose conviction is unrelated to sexual activity involving a minor from accessing a multitude of Web sites that, in all likelihood, are not frequented by minors."
State Supreme Court
On review, the state Supreme Court reversed the Court of Appeals and held the statute constitutional in all respects. The court first held (1) that the law primarily regulates conduct and imposes only an incidental burden on speech, and (2) that the law is content-neutral. The court thus applied the test of United States v. O'Brien, a modified version of intermediate scrutiny. O'Brien states that a nonspeech regulation which imposes an incidental burden on speech
is sufficiently justified [1] if it is within the constitutional power of the Government; [2] if it furthers an important or substantial governmental interest; [3] if the governmental interest is unrelated to the suppression of free expression; and [4] if the incidental restriction on alleged First Amendment freedoms is no greater than is essential to the furtherance of that interest[.]
The first two O'Brien factors were uncontested by the parties. The third factor was also satisfied, the court wrote, because "[t]he interest reflected in the statute at bar, which protects children from convicted sex offenders who could harvest information to facilitate contact with potential victims, is unrelated to the suppression of free speech."
The court's analysis focused primarily on the fourth O'Brien factor. Packingham had argued that statute was not narrowly tailored:
Specifically, defendant contends that the statute's definition of a "commercial social networking Web site" is overbroad, that the statute does not take into account the underlying offense of conviction or the likelihood of recidivism, that the statute does not require criminal intent, that the statute is underinclusive because, inter alia, it applies only to commercial Web sites, that less burdensome laws already exist to protect children from baleful Internet contacts, and that sufficient alternatives allowing communication do not exist.
The court rejected each of these arguments in turn, concluding that "the General Assembly has carefully tailored the statute in such a way as to prohibit registered sex offenders from accessing only those Web sites that allow them the opportunity to gather information about minors, thereby addressing the evil that the statute seeks to prevent."
Further, because the statute includes "specific exceptions for Web sites that provide discrete e-mail, chat room, photo-sharing, and instant messaging services" and because there are "numerous alternatives" to the sites that Packingham highlighted in his brief, the court concluded that the law "leaves open ample channels of communication that registered sex offenders may freely access." Thus, it held the statute facially constitutional under the First Amendment.
The court also rejected Packingham's as-applied challenge, holding that "the incidental burden imposed upon this defendant, who is barred from Facebook.com but not from many other sites, is not greater than necessary to further the governmental interest of protecting children from registered sex offenders." Finally, the court held that the statute was neither overbroad under the First Amendment nor void for vagueness under the Due Process Clause.
Justice Robin E. Hudson issued a dissent. She wrote that because the statute "completely bars registered sex offenders from communicating with others through many widely utilized commercial networking sites[,] . . . it primarily targets expressive activity usually protected by the First Amendment." While not conceding that the law is content-neutral, Justice Hudson concluded it would fail even intermediate scrutiny. The statute's definition of "commercial social networking Web site," she wrote,
includes sites that are normally thought of as "social networking" sites, like Facebook, Google+, LinkedIn, Instagram, Reddit, and MySpace. However, the statute also likely includes sites like Foodnetwork.com, and even news sites like the websites for The New York Times and North Carolina's own News & Observer. . . . In short, however legitimate—even compelling—the State's interest in protecting children might be, the plausible sweep of the statute as currently written "create[s] a criminal prohibition of alarming breadth," and extends well beyond the evils the State seeks to combat.
Supreme Court of the United States
On March 21, 2016, Packingham filed a petition for a writ of certiorari. Packingham argued that the North Carolina Supreme Court's decision (1) incorrectly characterized the law as a conduct regulation in conflict with the U.S. Supreme Court's precedent; (2) incorrectly applied the Court's precedents concerning "narrowing tailoring" and "ample alternative channels"; and (3) was in conflict with several circuit court decisions regarding similar laws. Packingham also sounded the alarm about the implications of increasingly strict sex offender laws:
This case calls for [] intervention. The dynamic that led members of the North Carolina General Assembly—unanimously—to enact Section 202.5 is one that continues to be replayed in legislatures across the Nation. The "acorn[s]" sown in the early 2000s, when this Court upheld straightforward registration and notification requirements, have yielded not a lone "mighty oak," but a dense thicket of restrictive laws whose undeniable effect and only evident purpose is to make more difficult the lives of persons on sex offender registries.
A group of legal scholars filed an amicus brief in favor of certiorari, arguing that the case offered the Court an opportunity to resolve disagreement in lower courts about the meaning of "ample alternative channels." The North Carolina Supreme Court's decision "looks more like a parody of the 'ample alternative channels' analysis than a serious application of that analysis," the scholars argued.
Respondent North Carolina's brief in opposition recited many of the state's arguments from below and argued that the state Supreme Court's decision was correct.
On October 28, 2016, the U.S. Supreme Court granted certiorari.
EPIC's Interest
EPIC's interest in this case is three-fold: (1) the case directly implicates the First Amendment; (2) enforcement of N.C. Gen. Stat § 14.202.5 encourages pervasive government monitoring of social media; and (3) § 14.202.5 appears to invade the privacy of registered offenders.
The First Amendment
Protecting the freedom of expression is one of EPIC's primary organizational goals. EPIC has filed eight amicus briefs in cases that raised First Amendment concerns, two of those before the U.S. Supreme Court (Doe v. Reed and Watchtower Bible v. Stratton).
Several of EPIC's amicus briefs have addressed the right of anonymity inherent in the First Amendment. In Watchtower Bible, EPIC argued that a local ordinance requiring registration and identification during door-to-door petitioning violated the right of anonymity. In Forensic Advisors, Inc. v. Matrixx Initiatives, Inc., EPIC and co-amici argued that the First Amendment right to read anonymously meant that a reporter could not be compelled to disclose a list of subscribers.
EPIC has also filed or joined amicus briefs arguing that the First Amendment prohibits compelled disclosure of petition signatories (Reed), the issuance of National Security Letter gag orders (Gonzales v. Doe), and the blanket nondisclosure of information about NSLs (In re National Security Letter).
Government Monitoring of Social Media
EPIC has long sounded the alarm about the privacy implications of government social media surveillance. In 2009, EPIC filed a Freedom of Information request with the Government Services Administration to obtain a series of contracts between the GSA and social media companies. The resulting disclosures showed that some of the contracts "explicitly grant[ed] some Web 2.0 companies the right to infringe on privacy rights."
In 2011, EPIC filed a FOIA lawsuit against the Department of Homeland Security for information about the agency's surveillance of social networks and news organizations. The lawsuit forced the department to turn over hundreds of records, including instructions to contractor General Dynamics to track and report "positive and negative" reactions to government activities.
Most recently, in August 2016, EPIC filed comments with DHS urging the department to abandon a proposal to collect social media identifiers on I-94W forms (Nonimmigrant Visa Waiver Arrival/Departure Records). "The DHS proposal to collect social media identifiers of visiting aliens implicates the First Amendment and will have a chilling effect," EPIC argued.
Section 14.202.5 and laws like it can only be effectively enforced through dragnet monitoring of social media, which poses a significant threat to privacy and chills free expression.
Invasions of Released Offenders' Privacy
EPIC has also spoken out in the past about the overly intrusive nature of certain restrictions on registered sex offenders. In its Smith v. Doe amicus brief, EPIC argued that Alaska's version of Megan's Law—which permits the online dissemination of stigmatizing information collected from released offenders—was excessively invasive of offenders' privacy. EPIC urged the court to strike "an appropriate balance between the state's interest in protecting its citizens from recidivism and protecting the registrants' privacy interests."
As Packingham noted, § 14.202.5 is part of a "dense thicket of restrictive laws whose undeniable effect and only evident purpose is to make more difficult the lives of persons on sex offender registries." Here, by strictly limiting the information that released offenders are permitted to receive and incentivizing monitoring of their online activities by law enforcement, the statute threatens the privacy rights of released offenders.
Legal Documents
United States Supreme Court, No. 15-1194
Merits Stage
Petition Stage
(July 2016)
Supreme Court of North Carolina, No. 366PA13
North Carolina Court of Appeals, No. COA12-1287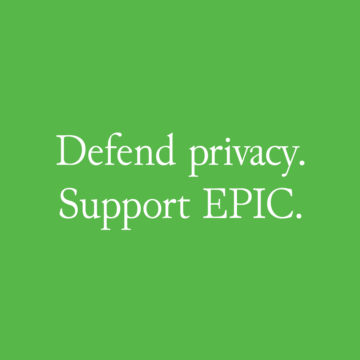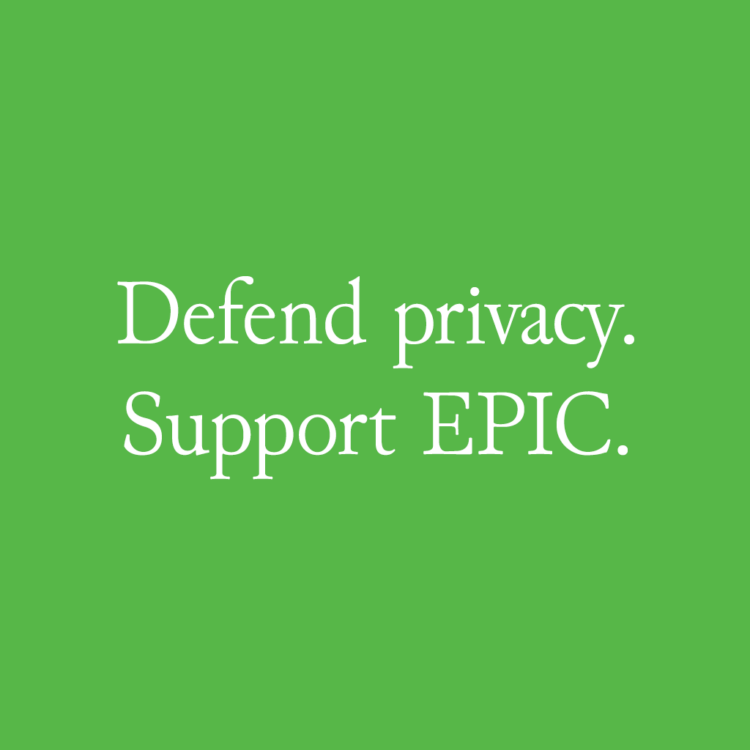 Support Our Work
EPIC's work is funded by the support of individuals like you, who allow us to continue to protect privacy, open government, and democratic values in the information age.
Donate