Amicus Briefs
Veasey v. Abbott (Texas Voter ID)
US Court of Appeals for the Fifth Circuit
Concerning the Legality of the Texas Voter Photo Identification Law
Summary
Veasey v. Abbott, No. 14-41127 (5th Cir. 2016), currently before an en banc panel of the U.S. Court of Appeals for the Fifth Circuit, concerns a challenge to Texas Senate Bill 14 ("SB 14"), the Texas voter ID law. SB 14 requires all Texan voters to show one of six forms of photo ID in order to vote, places strict limitations on who is exempt, and requires voters to disclose personal information to obtain a free voter ID.
Plaintiffs and Interveners representing a wide variety of interests brought four separate lawsuits challenging the law as an unconstitutional burden on the right to vote, a violation of the Voting Rights Act's prohibition on laws with discriminatory purpose or effect, and an unconstitutional poll tax. The lower court found in favor of the Plaintiffs on all four claims, and Texas appealed. A Fifth Circuit panel opinion vacated and remanded the lower court's conclusion that the Texas Legislature enacted SB 14 with discriminatory purpose, affirmed the lower court's holding that SB 14 has a discriminatory effect, vacated the lower court's conclusion that SB 14 constituted a poll tax and rendered judgment in favor of Texas, and dismissed the plaintiff's unconstitutional burden claims under constitutional avoidance. The Fifth Circuit then granted en banc rehearing.
Question Presented
Does Texas Senate Bill 14 ("SB 14"), which requires Texas voters to acquire and present one of six forms of photo ID in order to vote, violate the Constitution and/or the Voting Rights Act?
Factual Background
Before SB 14, Texas did not require voters to show photo ID to vote.
Prior to SB 14, Texas voters could cast ballots "in person by presenting a registration certificate—a document mailed to voters upon registration." If the voter didn't bring the registration certificate, they could vote by "signing an affidavit and presenting one of multiple forms of identification," including "a current or expired driver's license, a photo ID (including employee or student IDs), a utility bill, a bank statement, a paycheck, a government document showing the voter's name and address, or mail addressed to the voter from a government agency."
SB 14 places strict photo ID requirements on Texan voters.
Texas enacted SB 14 in 2011 and began enforcing it as of June 25, 2015. SB 14 requires Texas voters to present one of six forms of photo identification when voting in person:
A Texas driver's license or personal identification card issued by the Department of Public Safety;
An election identification certificate ("EIC");
A license to carry a handgun issued by the Department of Public Safety;
A U.S. military identification card with photo;
A U.S. citizenship certificate with photo; or
A U.S. passport.
When voting, the voter's registered name and the name on the photo ID must be exactly the same or "substantially similar." If not exactly the same but deemed by a poll worker to be "substantially similar," the voter can vote a normal ballot after signing an affidavit "that the actual voter and the registered voter are one and the same." If the names are not "substantially similar" or if a voter does not have the requisite photo ID, "the voter may cast a provisional ballot, which will be counted only if the voter, within six days of the election, goes to the voter registrar with additional documentation to verify his or her identity."
SB 14 created several narrow exceptions to the photo ID requirement:
Voters with disability are exempt upon providing documentation of the disability.
Voters who assert a religion objection to being photographed or whose photo ID was lost/destroyed as the result of a natural disaster occurring within 45 days of casting a ballot must vote by provisional ballot "subject to later proof of identity within six days of any election in which that person votes."
Voters who will be 65 or older as of the date of the election can vote early by mail.
Voting early by mail in Texas is limited to four groups of people: (1) voters 65 years of age or older; (2) voters with disability; (3) voters with an expected absence from the county on election day and early voting days; and (4) voters in jail.
The Election Identification Certificate is a free SB 14-qualified photo ID, but requires Texas citizens to provide supporting documents.
SB 14 prevents the Department of Public Safety from charging Texas citizens for EICs. Senate Bill 983, passed in 2015 after oral argument was heard by the Fifth Circuit panel, eliminated the fee for searching or providing a certified copy of a birth certificate (or other record) if the applicant needs the record in order to obtain an EIC.
To obtain an EIC, a voter must present one of the three categories of documents/sets of documents:
One piece of primary identification, or
Two pieces of secondary identification, or
One piece of secondary information plus two pieces of supporting identification.
Texas law defines primary, secondary and supporting identification as follows:
Primary identification

Texas driver's license or personal identification card that has been expired for less than two years.

Secondary identification

Original or certified copy of birth certificate;
Original or certified copy of court order with name and date of birth indicating an official change in name and/or gender;
U.S. citizenship or naturalization papers without photo.

Supporting identification

Voter registration card
School records
Insurance policy (at least two years old)
Texas vehicle or boat title or registration
Military records; unexpired military dependent identification card
Original or certified copy of marriage license or divorce decree
Social Security card
Pilot's license
Photo driver's license or photo ID issued by another (United States) state, U.S. territory, or the District of Columbia that is within two years of the expiration date
An offender identification card or similar form of identification issued by the Texas
Department of Criminal Justice
Forms W-2 or 1099
Numident record from the Social Security Administration
Texas driver license or personal identification certificate expired more than two years
Professional license issued by Texas state agency
Identification card issued by government agency
Parole or mandatory release certificate issued by the Texas Department of Criminal Justice
Federal inmate identification card
Federal parole or release certificate
Medicare or Medicaid card; Selective Service card
Immunization records; tribal membership card from federally recognized tribe
Certificate of Degree of Indian Blood
Veteran's Administration card
Hospital issued birth record
Or any document that may be added to § 15.24 of this title.
To apply for an EIC, a voter must provide:
Name
Place and date of birth (city, county, state, country)
Mother and father's last names
Fingerprints – although allowed by the regulation, the fingerprinting of EIC applicants was stopped at the rest of the Secretary of State.
Photograph
Signature
Brief description (eye color, hair color, race, height, weight)
Sex
Residence address
Whether US citizen
County of residence.
Although the regulation states that applicants will be asked for proof of SSN, the current EIC application does not require the disclosure of a full or even partial Social Security Number to obtain an acceptable form of voter ID.
Procedural Background
Plaintiffs challenge SB 14 as unconstitutional and a violation of the Voting Rights Act.
Plaintiffs and Interveners brought four suits to enjoin enforcement of SB 14; the suits were consolidated in the federal district court in the Southern District of Texas. The Plaintiffs and Interveners are:
No. 13-cv-193 (Veasey Case): The Plaintiffs are Rep. Marc Veasey (R-Tex), Floyd James Carrier, Anna Burns, Michael Montez, Penny Pope, Jane Hamilton, Sergio DeLeon, Oscar Ortiz, Koby Ozias, John Mellor-Crummey, Evelyn Brickner, Gordon Benjamin, Ken Gandy, the League of United Latin American Citizens (LULAC), and Dallas County, Texas.

The intervenors are the Texas Association of Hispanic County Judges and County Commissioners, the Texas League of Young Voters Education Fund (TLYV), Imani Clark, Aurica Washington, Crystal Owens, Michelle Bessiake, Maria Longoria Benavides, and Hidalgo County of Texas.

No. 13-cv-263 (U.S. Case): United States of America.
No. 13-cv-291 (NAACP Case): Texas State Conference of NAACP Branches (NAACP) and Mexican American Legislative Caucus of the Texas House of Representatives (MALC).
No. 13-cv-348 (Ortiz Case): the Plaintiffs are Eulalio Mendez Jr., Lionel Estrada, Lenard Taylor, Estela Garcia Espinoza, Margarito Martinez Lara, Maximina Martinez Lara, and La Union Del Pueblo Entero, Inc. (LUPE).
Plaintiffs brought three claims:
SB 14 violates "the Fourteenth and Fifteenth Amendments to the United States Constitution and Section 2 of the Voting Rights Act because SB 14 was enacted with a racially discriminatory purpose and has a racially discriminatory effect."
SB 14 "places a substantial burden on the fundamental right to vote under the First and Fourteenth Amendments."
SB 14 "constitutes a poll tax under the Fourteenth and Twenty-Fourth Amendments."
Texas defended the law as "a constitutional requirement imposed to prevent in-person voter fraud and increase voter confidence and turnout." Yet the lower court found after trial that there were only two cases of in-person voter impersonation fraud prosecuted to conviction between 2001 and 2011, among 20 million votes cast. Since the enactment of SB 14, "there has been no apparent change in the rate of voter fraud referrals and no higher rate of convictions." At trial, several experts testified that in-person voter fraud "is difficult to perpetrate, has a high risk/low benefit ratio, and does not occur in significant numbers."
The Plaintiffs asserted three general categories of injuries:
Personal injuries: "Plaintiffs whose ability to vote has been threatened by SB 14 requirements or those who fear poll workers could keep them from voting because the name on their ID may not be 'substantially similar' to that on the voter registration rolls." They assert that SB 14 "will: (1) deny them the right to vote; (2) cause them a substantial burden in exercising their right to vote; or (3) require them to vote in an unequal manner." Supporting these alleged injuries, the court found:

Free EIC is obscure;
Underlying documents are not free;
Voters with unregistered births must apply for "delayed birth certificates," which is difficult and costly;
Voters with errors on their birth certificates must get amended certificates, which is difficult and costly;
Obtaining a certificate for an out-of-state birth can be difficult and costly;
Suspension of and surcharges on forms of ID issued by the Department of Public Safety prevent some voters from obtaining acceptable photo ID;
Some voters are unable to pay the costs associated with getting an acceptable ID or the necessary underlying documents;
Travel might be required to obtain the ID or underlying documents;
The Department of Public Safety, using discretion, can apply the burdens inconsistently;
Name changes and variations between that on one of the acceptable forms of ID and voter rolls could bar some voters;
Texas's disability exemption is strict;
There are widespread, practical problems for some people (e.g., homeless, working poor) to obtain an acceptable ID;
Voters shouldn't have to choose between voting or feeding their families; and
Mail-in ballots are insufficient.

Political injuries: "Plaintiffs who state that SB 14 has or will cause their political campaigns to spend additional time, effort, or funding to educate their constituents about SB 14 requirements."
Organizational injuries: "Plaintiff groups who state that they were forced to divert resources from their core missions to respond to the adverse effect of SB 14 on the people they serve."
The lower court finds SB 14 imposes an unconstitutional burden on the right to vote, violates the Voting Rights Act, and constitutes an unconstitutional poll tax.
The lower court conducted a nine-day bench trial before concluding that "SB 14 creates an unconstitutional burden on the right to vote, has an impermissible discriminatory effect against Hispanics and African-Americans," was "imposed with an unconstitutional discriminatory purpose," and "constitutes an unconstitutional poll tax."
The lower court found that SB 14 is comparatively the strictest voter ID law as of 2014, based on the types of ID accepted, the structure of the law's implementation, and how provisional ballots can be cured. The court reviewed in depth the state's history of discriminatory voting rules and the extraordinary procedural deviations used to pass SB 14.
Based on expert testimony, the court concluded that over 600,000 registered voters—4.5% of registered voters—lack qualified SB 14 IDs, and over 530,000 voters do not qualify for a disability exemption. In addition, "a disproportionate number of African-Americans and Hispanics populate that group of potentially disenfranchised voters."
After reviewing the evidence presented during trial, the court analyzed each of the four separate legal claims brought by the parties.
First, the court found that SB 14 places an unconstitutional burden on the right to vote in violation of the First and Fourteenth Amendments. An individual's right to vote is implied by the First Amendment and protected as a fundamental right by the Due process and Equal Protection clauses of the Fourteenth Amendments. "An equal protection challenge applies either when a state classifies voters in disparate ways, or places restrictions on the right to vote."
There are three tests to determine whether a burden on the right to vote is unconstitutional. First, if the burden is severe and completely strips the individual of her ability to vote, then the standard is strict scrutiny: the court must determine whether the restriction is "narrowly drawn to advance a state interest of compelling importance." Second, if the burden is minimal, then the standard is rational basis.
Third, if the burden is substantial but not severe—as in this case—then the standard is the Anderson/Burdick balancing test:
[W]hether the State's interests, including detecting and preventing voter fraud, preventing non-citizen voting, and fostering public confidence in election integrity, justify the specific burdens that are imposed on voters who are required to produce one of the limited SB 14-qualified photo IDs in order to vote in person at the polls.
In particular, the court balanced the state's interest against the burden on the subgroup of Texas voters who do not possess an SB 14-qualfied ID.
The court concluded that SB 14 poses a substantial burden on voters without a qualified ID, that neither the EIC nor the provisional balloting are a safe harbor, and that the mail-in option did not relieve the burden. On the other side of the equation, while the state has an undisputed interest in regulating elections, the rationales put forward by Texas did not justify the burden. SB 14 would not detect or deter voter fraud (which was almost nonsexist before SB 14), would not prevent non-citizen voting (because non-citizens can get SB 14-qualified IDs), would not improve confidence in elections (because there wasn't a lack of confidence before), and would not increase voter turnout. Under the Anderson/Burdick balancing test, "SB 14 imposes a substantial burden on the right to vote, which is not offset by the state's interests." The court noted in summary:
The unconstitutionality of SB 14 lies not just in the fees the State charges for birth certificates, although that is part of it. It is not just about causing people to make extra trips—in many cases covering significant distance—to county and state offices to get their photo IDs, although that is part of it. It is not just about making people figure out the requirements on their own and choose whether to go to work or go get a photo ID, although that is part of it. It is not just about creating a second class of voters who can only vote by mail, although that is part of it. And it is not just about placing the administration of voting rights in the hands of a law enforcement agency, although that, too, is part of it.
The unconstitutionality of SB 14 lies also in the Texas Legislature's willingness and ability to place unnecessary obstacles in the way of a minority that is least able to overcome them. It is too easy to think that everyone ought to have a photo ID when so many do, but the right to vote of good citizens of the State of Texas should not be substantially burdened simply because the hurdles might appear to be low. For these Plaintiffs and so many more like them, they are not.
The court also analyzed the Plaintiff's three other claims. Under the Voting Rights Act Section 2, the court found that SB 14 "imposes a disparate impact on African-Americans and Latinos and that its voter ID requirements interact with social and historical conditions to cause an inequality in voting opportunity." Under the Voting Rights Act Section 2, the Fourteenth Amendment, and the Fifteenth Amendment, the court found that "proponents of SB 14 within the 82nd Texas Legislature were motivated, at the very least in part, because of and not merely in spite of the voter ID law's detrimental effects on the African-American and Hispanic electorate." And finally, under the Twenty-Fourth and Fourteenth Amendments, the court found that "the cost of obtaining a birth certificate is thus sufficiently tied to the requirement of voting as to constitute an unconstitutional poll tax or other tax."
On October 9, 2014, "[s]hortly before in-person early voting was scheduled to begin for the November 2014 elections, the district court entered a permanent and final injunction against enforcement of the voter identification provisions of SB 14" and ordered Texas to enforce the voter identification requirements in place prior to SB 14.
The Fifth Circuit panel ruling upholds some lower court findings, vacates others.
The Defendants appealed the district court's opinion. In October 2014, the Fifth Circuit granted the State's emergency motion for stay pending appeal." The Supreme Court denied Plaintiffs' emergency motions to vacate the Fifth Circuit stay in 2014, then re-denied the motion to vacate the stay in April 2016. Thus, SB 14 remains in place.
The Fifth Circuit panel issued its decision in August 2015. First, the Fifth Circuit vacated the district court's conclusion that SB 14 unconstitutionally burdens the Plaintiffs' right to vote on the grounds of constitutional avoidance, and dismissed the Plaintiffs' claims. Because the appeals court affirmed "the district court's determination that SB 14 has a discriminatory effect under Section 2 of the Voting Rights Act, Plaintiffs will be entitled to the same relief they could access if they prevailed on these First and Fourteenth Amendment claims."
Second, the Fifth Circuit vacated the district court's conclusion that the Texas Legislature passed SB 14 with a discriminatory purpose on the grounds that the lower court relied on improper evidence of purpose (e.g., long-ago history of discrimination; three redistricting cases; post-enactment speculation by opponents of SB 14; post-enactment statements by proponents of SB 14; procedural departures), and remanded to the lower court to reconsider in light of the remaining evidence.
Third, the Fifth Circuit affirmed the district court's finding that SB 14 has a discriminatory effect in violation of Section 2 of the Voting Rights Act. The appeals court concluded that the lower court had properly determined that SB 14 specifically burdens Texans living in poverty, that a disproportionate number of Texans living in poverty are African-Americans and Hispanics, and that "African-Americans and Hispanics are more likely than Anglos to be living in poverty because they continue to bear the socioeconomic effects caused by decades of racial discrimination."
Finally, the Fifth Circuit vacated the district court's finding that SB 14 was an unconstitutional poll tax and rendered judgment in favor of Texas. The appeals court found that SB 14 did not impose a poll tax before SB 983 eliminated the fee for obtaining a birth certificate, and that SB 983 anyway eliminated any direct fee for any of the documentation required to obtain a qualifying voter ID. In particular, the appeals court noted that greater difficulties in obtaining a SB 14-qualified ID did not constitute a poll tax, standing alone.
The Defendants petitioned for en banc rehearing, which the full Fifth Circuit granted on March 9, 2016.
EPIC's Interest
SB 14 poses a significant threat to voter privacy. EPIC has a long history of working on voter privacy issues, and on voter photo ID requirements in particular. In a March 2007 statement to the U.S. House Committee on the Judiciary, EPIC cautioned against new photo identification and proof of citizenship requirements for federal elections. Absent evidence of an actual problem, EPIC warned that the requirements could discourage legal voters. EPIC noted that Congress has already provided for provisional ballots for instances when there are doubts about the status of voters seeking to cast ballots in public elections.
In 2007, EPIC filed a brief in Crawford v. Marion County, a U.S. Supreme Court case addressing the constitutionality of Indiana's strict voter ID requirements. EPIC challenged the position of the state that the government issued photo ID requirement would add security to state elections. EPIC also warned the Court that the Indiana voter ID scheme would be based on the flawed REAL ID system. The Court ultimately held that the photo ID requirement did not unconstitutionally burden individuals' right to vote.
SB 14 also infringes on Texans' right of informational privacy by requiring them to disclose personal information in order to obtain a SB 14-qualified photo ID and vote. EPIC has previously articulated and defended the right of informational privacy in amicus briefs before the U.S. Supreme Court, the U.S. Court of Appeals for the Third Circuit, and the U.S. Court of Appeals for the Fourth Circuit.
Greidinger v. Davis et al., a case in the U.S. Court of Appeals for the Fourth Circuit, concerned a challenge to the Virginia voter registration scheme. The Virginia Constitution (a) required citizens to provide their Social Security Number when registering to vote, (b) allowed any registered voter to inspect the voter registration books, and (c) allowed certain parties and organizations to obtain Statewide Voter Registration lists containing the SSNs of voters. Greidinger sued, saying that having to provide his SSN and having it disclosed to the public placed an unconstitutional burden on his right to vote. The lower court had applied strict scrutiny and found that Virginia's voter registration scheme did not violate the plaintiff's fundamental right to vote.
The Computer Professionals for Social Responsibility (EPIC's predecessor) filed an amicus brief arguing that the Virginia voting scheme "is an unnecessary and unconstitutional impediment to the right to vote." The brief argued that the unnecessary disclosure of the SSN raises substantial issues of personal privacy, highlighting in particular how disclosures of the SSN jeopardize the confidentiality of personal information. In the balance, the collection and disclosure of the SSN served no significant state interest. Applying strict scrutiny, the Fourth Circuit held that the SSN requirement created an intolerable burden on the right to vote as protected by the First and Fourteenth Amendments.
Smith v. Doe was a challenge in the U.S. Supreme Court to the Alaska Sex Offender Registration Act, known as "Megan's Law." In 1996, President Bill Clinton signed legislation that directed state legislatures to adopt statutes that would not only require convicted sex offenders to register with their local law enforcement agency after release, but added the component of granting access to such registries to the public. The Alaska Megan's Law required a sex offender to provide his name, aliases, identifying features, address, place of employment, date of birth, conviction information, driver's license number, information about vehicles to which he has access, and postconviction treatment history, and to allow officials to photograph and fingerprint him. Much of this information was then made available to the public.
Plaintiffs challenged the Alaska Megan's Law as a violation of the ex post facto clause. EPIC filed an amicus brief in support of the plaintiffs, arguing that "actively publicizing the names and criminal histories of released sex offenders violates the right to be free from unwanted disclosure of personal information." EPIC explained that sex offender registrants have a protected privacy interest in the information disclosed to the public under Megan's Law, and therefore sex offender registries should be no more invasive than necessary to achieve the state's compelling purpose in preventing recidivism. EPIC argued that "Internet dissemination of such information permits the government to make unfettered use of information that would otherwise be effectively unavailable, violating the duty . . . to safeguard private information from unwarranted disclosure." Instead, sex offender registries should incorporate the Fair Information Practices to create registries that properly balance the interests of the public and the registered sex offender. The Supreme Court ultimately concluded that the Alaska Megan's Law was nonpunitive and therefore its retroactive application did not violate the ex post facto law.
Doe v. Luzerne County was a case in the U.S. Court of Appeals for the Third Circuit concerning the right of public employees to remain free from surreptitious video surveillance while undressing at their workplaces. Jane Doe, a deputy sheriff, was secretly videotaped by a coworker during a mandatory decontamination shower. The digital footage was uploaded onto a government computer and disclosed over the municipal network. Doe sued, stating that the videotaping violated her federal constitutional right to privacy. EPIC filed an amicus brief and presented oral argument in the case. EPIC argued that the "surreptitious recording of naked images of the human body by a state actor, coupled with the risk of widespread disclosure," implicates the right to informational privacy. The Third Circuit agreed, finding that Doe had a reasonable expectation of privacy in the decontamination area.
NASA v. Nelson was a U.S. Supreme Court case concerning a challenge to two parts of an employment background investigation: a section asking "employees about treatment or counseling for recent illegal-drug use" and "certain open-ended questions on a form sent to employees' designated references." EPIC filed an amicus brief, arguing that the compelled background investigation questions risk exposing sensitive, personal health information that is insufficiently protected by NASA or by the Privacy Act.
The Court "assume[d], without deciding, that the Constitution protects" the right to informational privacy, which the Court characterized as "refer[ing] broadly to a constitutional privacy 'interest in avoiding disclosure of personal matters.'" The Court then concluded that the "Government's inquiries do not violate a constitutional right to informational privacy." In doing so, the Court concluded that: "Government's interests as employer and proprietor in managing its internal operations, combined with the protections against public dissemination provided by the Privacy Act of 1974," satisfy "any interest in avoiding disclosure that may arguably have its roots in the Constitution."
Legal Documents
U.S. Supreme Court, No. 16-393 – Petition for Writ of Certiorari
U.S. Court of Appeals for the Fifth Circuit, No. 14-41127 – En Banc Rehearing
U.S. Court of Appeals for the Fifth Circuit, No. 14-41127
U.S. District Court for the Southern District of Texas, Nos. Nos. 2:13-cv-193, 2:13-cv-263, 2:13-cv-291, 2:13-cv-348
U.S. Supreme Court
Resources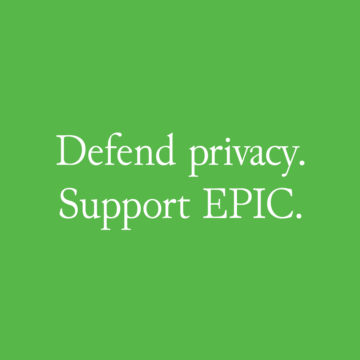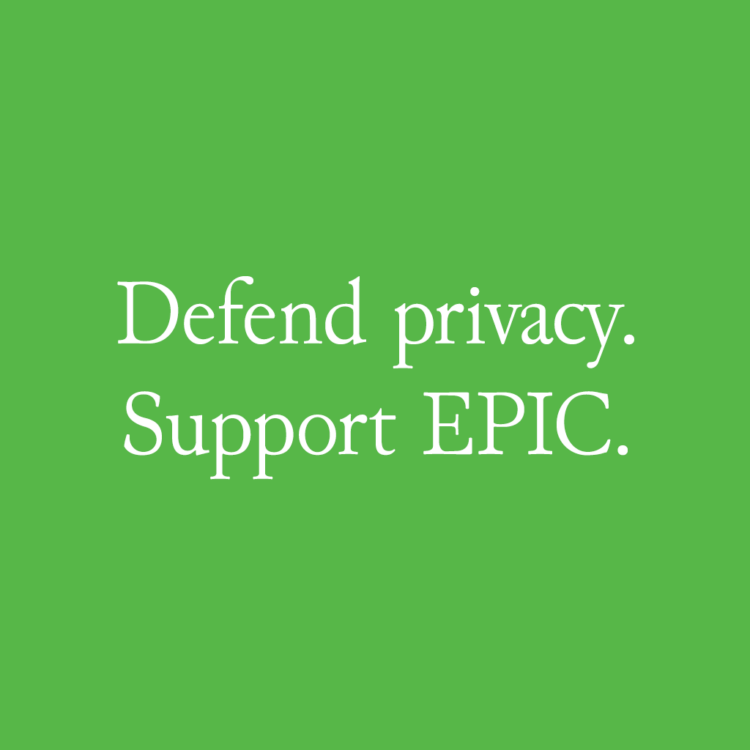 Support Our Work
EPIC's work is funded by the support of individuals like you, who allow us to continue to protect privacy, open government, and democratic values in the information age.
Donate