UPCOMING EVENT
EPIC 2023 Champions of Freedom Awards
20 Sep. 7:00 PM EDT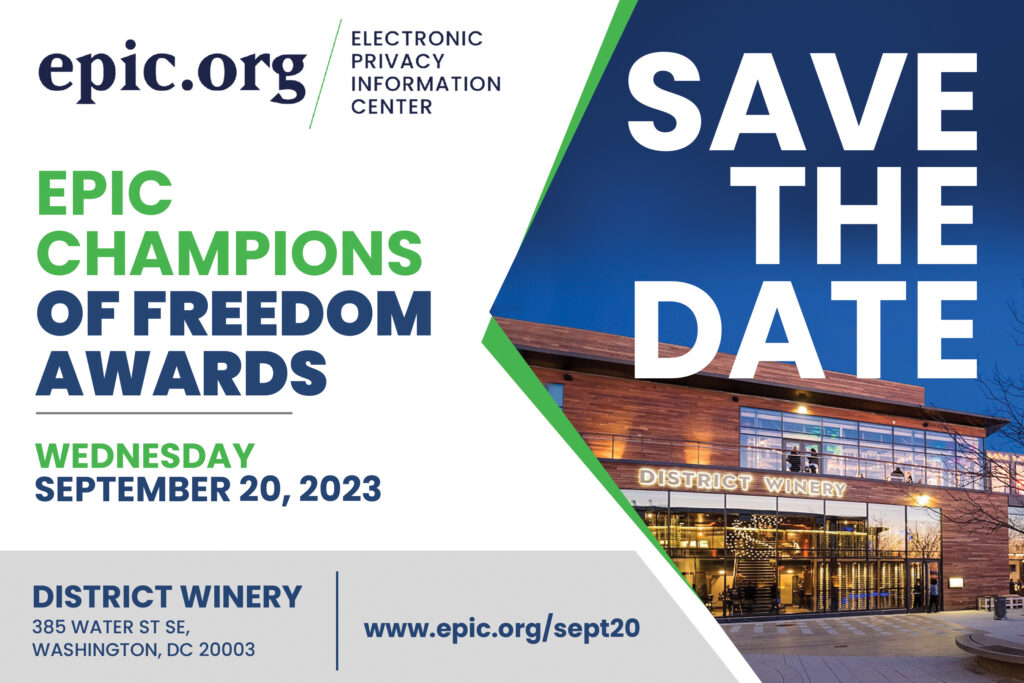 About the 2023 EPIC Champions of Freedom Awards
The 2023 EPIC Champions of Freedom Awards ceremony and dinner will be held on Wednesday, September 20, from 7 PM – 10 PM at District Winery in Washington, D.C.
EPIC established the Champions of Freedom Awards to recognize individuals who have helped safeguard the right to privacy, open government, and democratic values with courage and integrity. We will announce awardees this summer.
We are at a critical point for privacy in the United States and EPIC plays a crucial role in the ongoing debate. We invite you to join us on September 20th to learn more about our work and honor our incredible Champions of Freedom. If you are unable to attend but would like to support EPIC's work, donations are welcomed here. EPIC does not take funding from corporations or government agencies, so your support is crucial to our success.
Dinner and refreshments will be served. Dress is business/cocktail attire.
If you have any questions about the event, please reach out to [email protected].