Jeff Jonas
Senzing Founder and Chief Scientist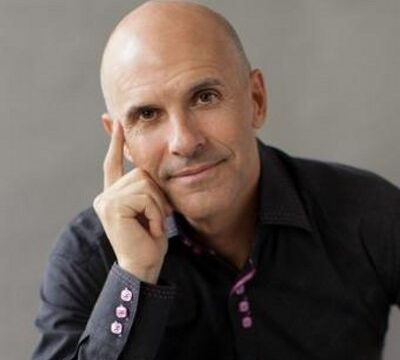 Jeff Jonas is an acclaimed data scientist at the forefront of solving some of the world's most complex business and big data challenges. The creator of entity resolution systems that extract useful intelligence from tsunamis of data, he has tackled high-profile challenges including identifying potential terrorists, detecting fraudulent behaviour in casinos, connecting loved ones after a natural disaster, and asteroid versus asteroid interactions.
For more than three decades, Jonas has been singularly focused on creating technologies and systems that solve the world's biggest data challenges for governments and companies, while properly balancing interests in privacy, security and civil liberties. He is a three-time entrepreneur who sold his last company to IBM in 2005. With his latest company Senzing, Jonas is first focused on solving a critical missing link for General Data Protection Regulation (GDPR) compliance.
Prior to founding Senzing in 2016, Jonas was an IBM Fellow and served as Chief Scientist of Context Computing, leading a team focused on creating next-generation context computing technology, code-named G2. While he was at IBM, G2 was deployed in innovative ways, including modernizing U.S. voter registration through a joint effort with Pew Charitable Trusts, and helping the Singaporean government build a maritime domain awareness system to better protect the Malacca Straights, which carries half the world's oil supply and one-third of the world's commodity shipments.
Jonas spun the G2 technology and team out of IBM to found Senzing. Senzing, with G2, will democratize entity resolution—delivering affordable, smarter, real-time, entity resolution to the world at large. Senzing's first product is designed to help companies comply with GDPR by quickly determining who's who in their data while protecting privacy.
A highly sought-after speaker, Jonas regularly meets with and speaks to government leaders, industry executives and think tanks around the globe about innovation, national security and privacy. He serves on the boards of the United States Geospatial Intelligence Foundation (USGIF) and the Electronic Privacy Information Center (EPIC), and the advisory board of the Electronic Frontier Foundation (EFF), and is a Senior Associate at the Center for Strategic and International Studies (CSIS) and a Distinguished Engineer of Information Systems (adjunct) at Singapore Management University (SMU).
Jonas was awarded an honorary Ph.D. in Science from Claremont Graduate University in 2015 and is the author or co-author of 14 patents. His work was featured in documentaries aired on the likes of the Discovery Channel, and has been the subject of prominent chapters in books such as No Place to Hide; Safe: The Race to Protect Ourselves in a Newly Dangerous World; The Numerati; and The Watchers: The Rise of America's Surveillance State. In 2014, Jonas was named a Big Data innovator in a National Geographic profile entitled "Decoding Jeff Jonas, Wizard of Big Data."
On a more personal note, Jonas is one of only three people in the world who has completed every Ironman triathlon currently on the global circuit. This is especially significant given he was briefly a quadriplegic in 1988 following a car accident. Triathlete Magazine profiled Jonas and his triathlon accomplishments in a cover story in the print edition last September entitled "Mastermind, Madman, Miracle."