PRESS RELEASE: EPIC Honors Privacy Advocates at 2021 Champions of Freedom Awards Ceremony
November 4, 2021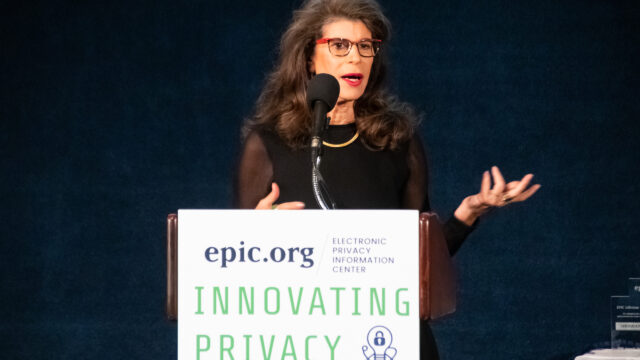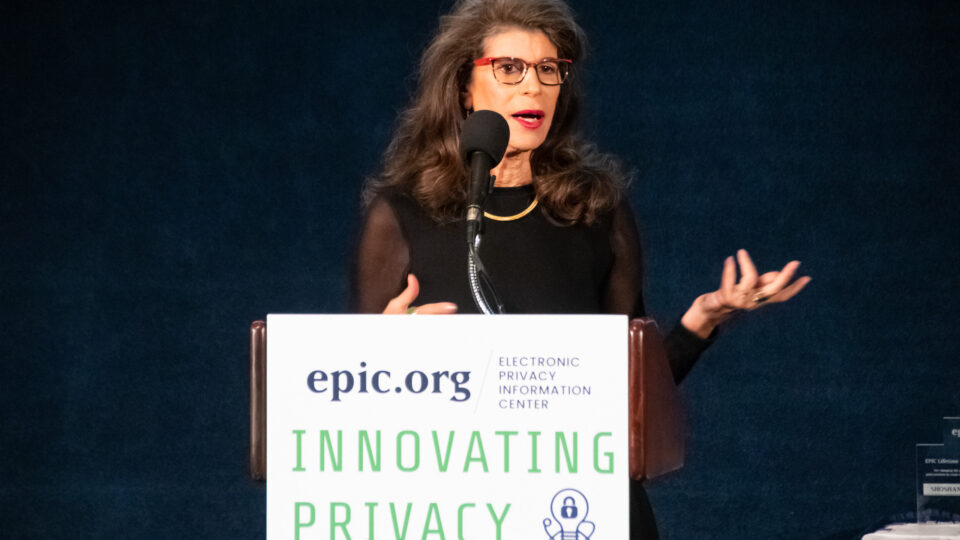 WASHINGTON, DC – Last night, the Electronic Privacy Information Center (EPIC) honored Joy Buolamwini of the Algorithmic Justice League, Joseph Cox of MotherBoard, The Markup, and Shoshana Zuboff at its annual Champions of Freedom Awards Ceremony. Policymakers, academics, journalists, advocates, and other guests joined EPIC for an evening of celebration at the National Press Club.

EPIC established the Champions of Freedom Awards in 2004 to honor individuals and organizations that have worked to safeguard the right to privacy, open government, and democratic values with courage and integrity. The theme of this year's ceremony was "Innovating Privacy."

"We chose that theme in part because we reject the notion that privacy and innovation are at odds," said EPIC Executive Director and President Alan Butler. The event featured speakers and awardees who spark change by finding new ways to draw public attention to emerging privacy issues and explore new solutions. "I do appreciate this innovation approach … because that is sort of the founding ethos of The Markup," said Julia Angwin, founder and editor-in-chief. "We have built a newsroom around collecting data at scale in innovative ways."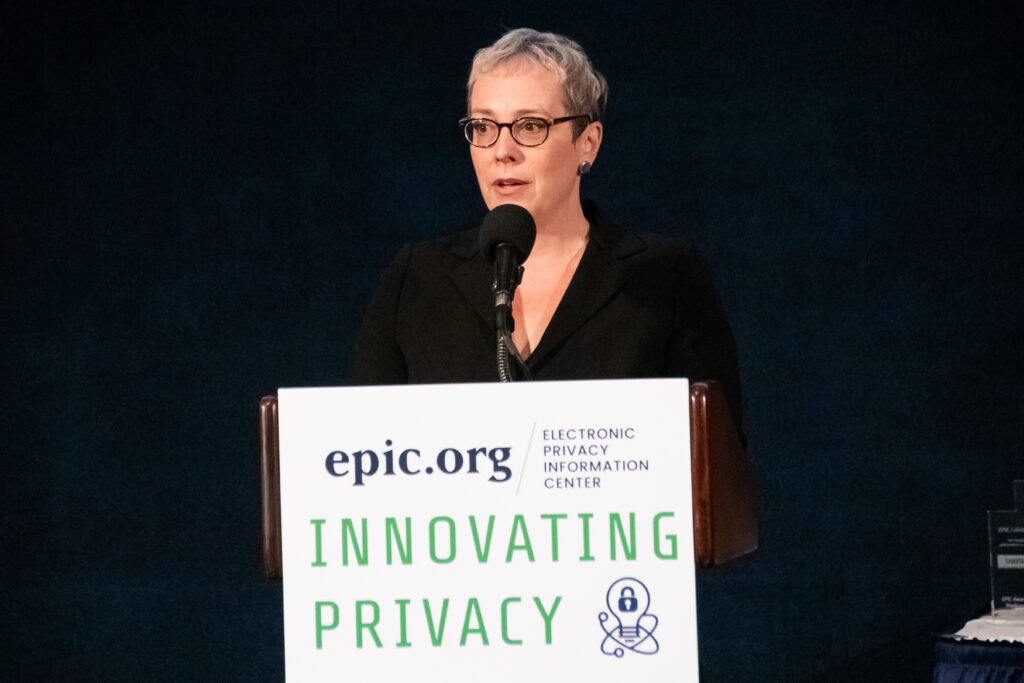 The Markup and Joseph Cox were co-recipients of the Champion of Freedom Award this year. Both have broken stories about critical privacy issues and helped to uncover data abuses by big tech, as well as by "the companies around big tech," as Joe Cox pointed out. From data broker firms to other middlemen, "These are the ones that are really pushing the envelope … when it comes to the harvesting, the leveraging, and literally the sale of data," he said.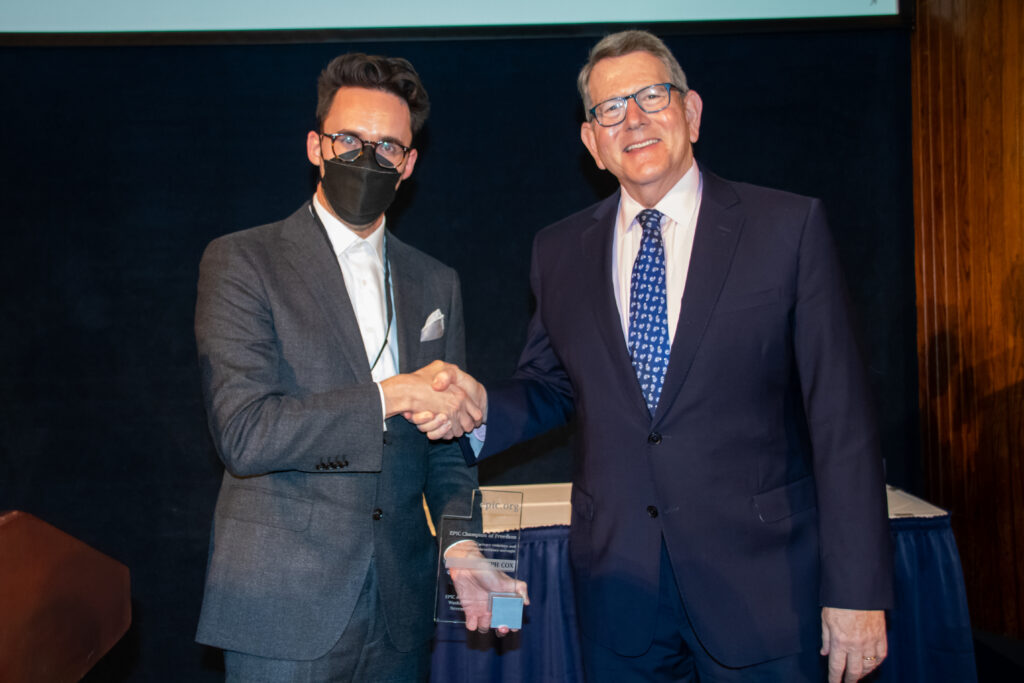 Previous recipients of the Champion of Freedom Award include Senator Kirstin Gillibrand, Ambassador Stavros Lambrinidis, (then) Congressmen Edward Markey, (then) California Attorney General Kamala Harris, and The Guardian.

EPIC also honored Joy Buolamwini of the Algorithmic Justice League as this year's Privacy Champion. Her groundbreaking research and organizing around algorithmic justice issues have highlighted the threats of bias and disparate treatment by face recognition and automated decision- making systems.

Privacy scholar and activist Shoshana Zuboff received the Lifetime Achievement Award. Over the course of her long career as a thought leader, she has exposed surveillance oversight threats and been a leading voice for reform. "Twenty years ago, the aim was to protect privacy and to extend privacy to every person and community," she said. "Today, the aim must be different. The aim is to restore privacy, to wrest it back from those who have stolen it from us."

In this regard, there has indeed been progress in restoring privacy over the past year. California, Virginia, and Colorado passed new data privacy legislation, and Senator Gillibrand reintroduced the Data Protection Act. Just two days ago, it was announced that Facebook would be shutting down its facial recognition system and deleting the face scan data of over a billion users. EPIC has been a leading group in the effort to make these developments possible and continues to advocate for increased privacy and data protections.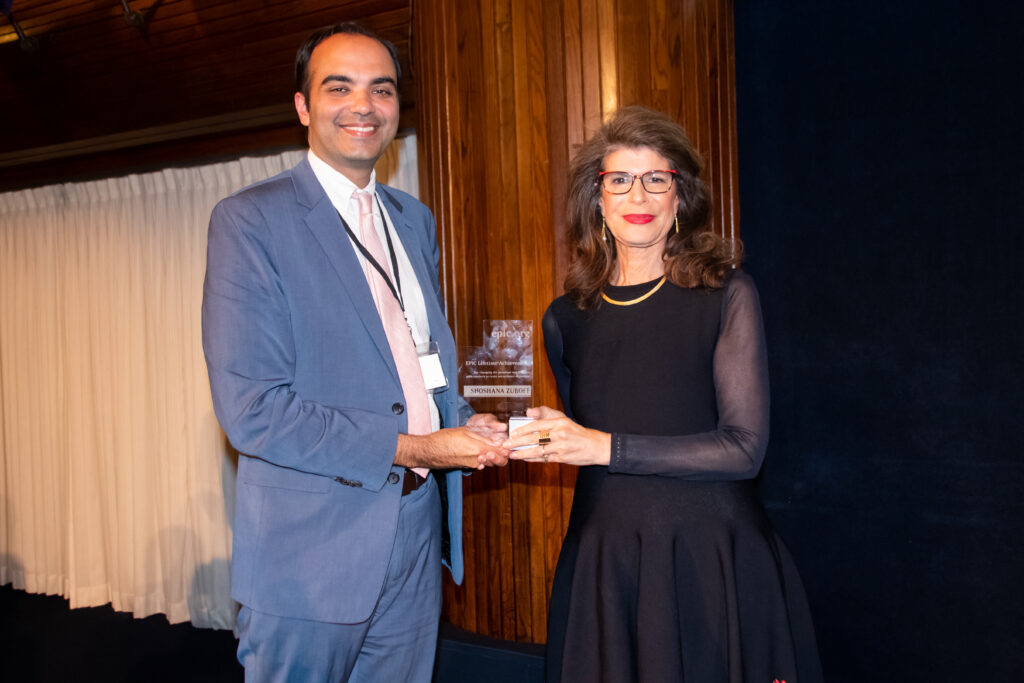 "There are a lot of nonprofit groups, a lot of advocates . . . [that feel] the way they can show their value is by 'being in the room' or making friends with the decisionmakers," said Rohit Chopra, Director of the Consumer Financial Protection Bureau. "That's really not what it's about. Really what it's about is actually forcing those who have the tools to do it to use it. And that is [where] EPIC is a cut above so many of its peers."
"We are in a unique moment because the lessons that privacy scholars and advocates have been trying to teach for more than two decades are finally getting through," said Mr. Butler. "There are journalists, and regulators, and lawmakers, and even companies that are not only listening to our concerns, they are echoing them and amplifying them and even acting on them."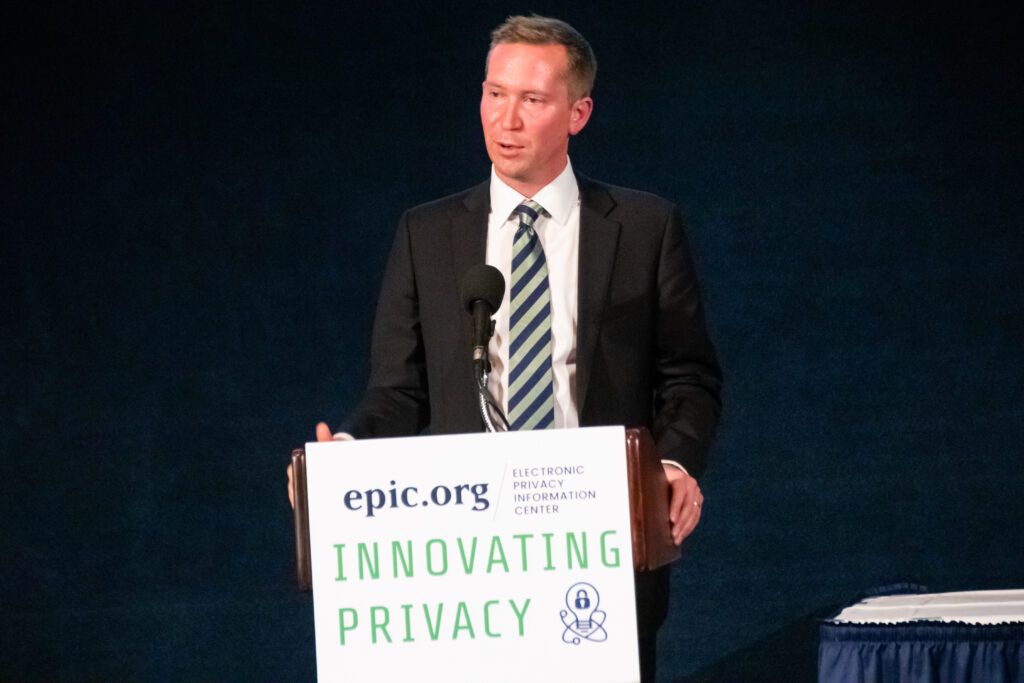 At the event, EPIC also announced the redesign of https://epic.org, a critical online resource for those seeking to learn about emerging privacy issues. In addition to legislative and policy work, "An equally important part of EPIC's mission is public education," said Caitriona Fitzgerald, Deputy Director of EPIC. "We hope this new site will be an even better resource."

Mr. Butler also emphasized there is much more work to do and ended the evening by looking to EPIC's future: "True progress in our field means the recognition and protection of the human right to privacy," he said. "We will not rest until we have a comprehensive privacy law in the United States."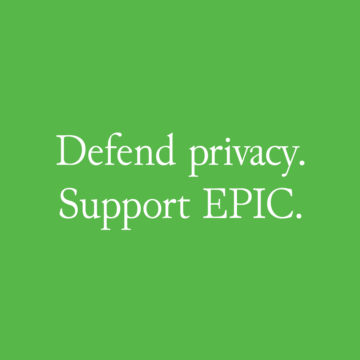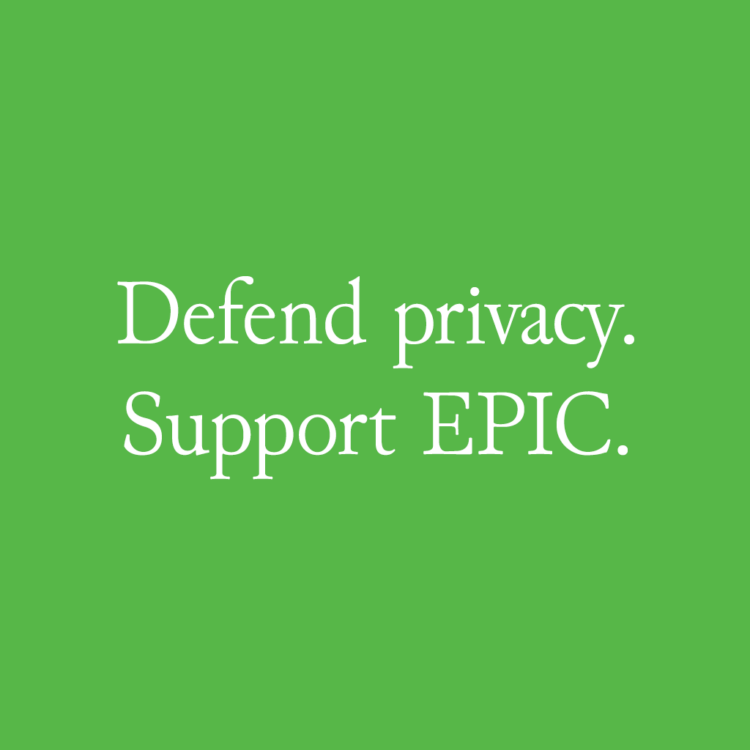 Support Our Work
EPIC's work is funded by the support of individuals like you, who allow us to continue to protect privacy, open government, and democratic values in the information age.
Donate