PRESS RELEASE: Leading Privacy Scholars and Advocates Join EPIC Advisory Board
November 15, 2023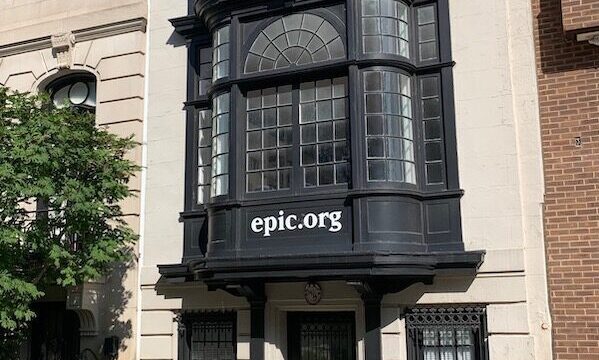 WASHINGTON, DC – Today the Electronic Privacy Information Center (EPIC) announced the addition of eight members to its Advisory Board. Since its founding, EPIC has drawn on the expertise of leading scholars, experts, and advocates in the privacy, civil liberties, and cybersecurity space to inform its work. And today we are thrilled to see this group grow.
"It has never been more urgent to tackle the complex threats that emerging technologies pose to our collective right to privacy and to our democratic institutions. The work we do at EPIC builds on the expertise of scholars and thinkers in our field, and the addition of these eight inspiring leaders will bolster our advocacy and education efforts. We are thrilled that our newest group of members will bring deep expertise in AI, privacy, and surveillance issues at a time where we have real opportunities to advance policy at the state and federal level," says EPIC Executive Director Alan Butler.
These new members will help inform EPIC's research, advocacy, and litigation work at a time when concerns over the harms that AI and other automated tools are causing to kids, families, workers, and our economy are front and center. President Biden's recent Executive Order on "Safe, Secure, and Trustworthy Artificial Intelligence" is an important next step that builds on the principles established last year in the Blueprint for an AI Bill of Rights. We need strong, clear guardrails around the development and use of AI and that establish comprehensive privacy protections for all Americans. The use of AI driven systems across the fields of law enforcement, criminal justice, public benefits administration, education, and employment pose the most significant threats to digital civil rights in a generation. EPIC's new members bring a wealth of knowledge and experience in educating the public and working to protect privacy and civil liberties against the various threats that exist today.
The new members are:
John Abowd – Edmund Ezra Day Professor Emeritus of Economics, Statistics and Data Science at Cornell University. From 2016 – 2022, he served as Chief Scientist and Associate Director for Research and Methodology at the U.S Census Bureau, where he led a directorate of five research centers each devoted to domains of investigation important to the future of social and economic statistics.
Emily M. Bender – Professor in the Department of Linguistics and faculty director of the CLMS program and the director of the Computational Linguistics Laboratory at the University of Washington. She is an Adjunct Professor in both the School of Computer Science and Engineering and the Information School at UW, and a member of the Tech Policy Lab, Value Sensitive Design Lab, and RAISE. In September 2023 she was included in the TIME100 AI list highlighting 100 individuals advancing major conversations about how AI is reshaping the world.
Veena Dubal – Professor of Law at the University of California, Irvine School of Law. Her work encompasses a range of topics, including the impact of digital technologies and emerging legal frameworks on workers' lives, the interplay between law, work, and identity, and the role of law and lawyers in solidarity movements.
Mary Anne Franks – Eugene L. and Barbara A. Bernard Professor in Intellectual Property, Technology, and Civil Rights Law at George Washington Law School. She is also the President and Legislative & Tech Policy Director of the Cyber Civil Rights Initiative, a nonprofit organization dedicated to combating online abuse and discrimination.
Sorelle Friedler – Shibulal Family Associate Professor of Computer Science at Haverford College. She served as the Assistant Director for Data and Democracy in the White House Office of Science and Technology Policy under the Biden-Harris Administration where her work included the AI Bill of Rights. Her research focuses on the fairness and interpretability of machine learning algorithms, with applications from criminal justice to materials discovery. Sorelle is a Co-Founder of the ACM Conference on Fairness, Accountability, and Transparency.
Janet Vertesi – Associate Professor of Sociology at Princeton University. She has spent fifteen years studying NASA's robotic spacecraft teams, and she examines issues such as data sharing and work with artificially intelligent agents on the ground. She is also a conscientious objector to the personal data economy and uses critical technical practices to undo the harms of privacy-invasive systems through her well-known "opt out" projects. Professor Vertesi is a faculty affiliate of the Center for Information Technology Policy at Princeton and former advisory board member of the Data and Society Institute.
Kent Wada – The chief privacy officer (CPO) for the University of California, Los Angeles (UCLA) campus. As the first CPO in the University of California system, Kent addresses foundational privacy and data issues that have broad impact on the campus community, the academy, and the University mission. He is now focusing attention on the UC AI Council in considering transparency of the University's use of AI.
Meredith Whittaker – The President of Signal (signal.org) – an end-to-end encrypted messaging app. Before joining Signal as President, she was the Minderoo Research Professor at NYU, and served as the Faculty Director of the AI Now Institute which she co-founded. Prior to NYU, she worked at Google for over a decade, and was one of the core organizers pushing back against the company's insufficient response to concerns about AI and its harms, and a central organizer of the Google Walkout. She recently completed a term as Senior Advisor on AI to the Chair at the US Federal Trade Commission.
With the guidance of these new members, EPIC looks forward to continuing its important work to promote transparency in government and protect privacy and civil liberties in the modern age.
###
EPIC was established in 1994 to protect privacy, freedom of expression, and democratic values in the information age. Our mission is to secure the fundamental right to privacy in the digital age for all people through advocacy, research, and litigation. EPIC pursues a wide range of program activities, including litigating cases on emerging privacy issues, obtaining and publishing records to lift the veil on government data collection, providing expert advice to policymakers and lawmakers, and facilitating dialogue between advocates, experts, and decisionmakers. EPIC is an independent organization guided by its Board of Directors and Advisory Board, which are composed of experts in law, technology, and public policy. Visit epic.org for more information.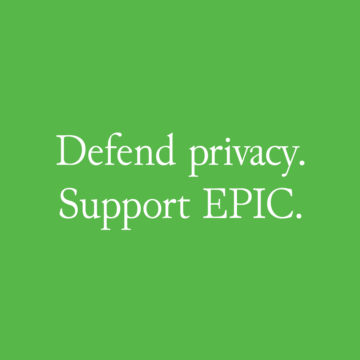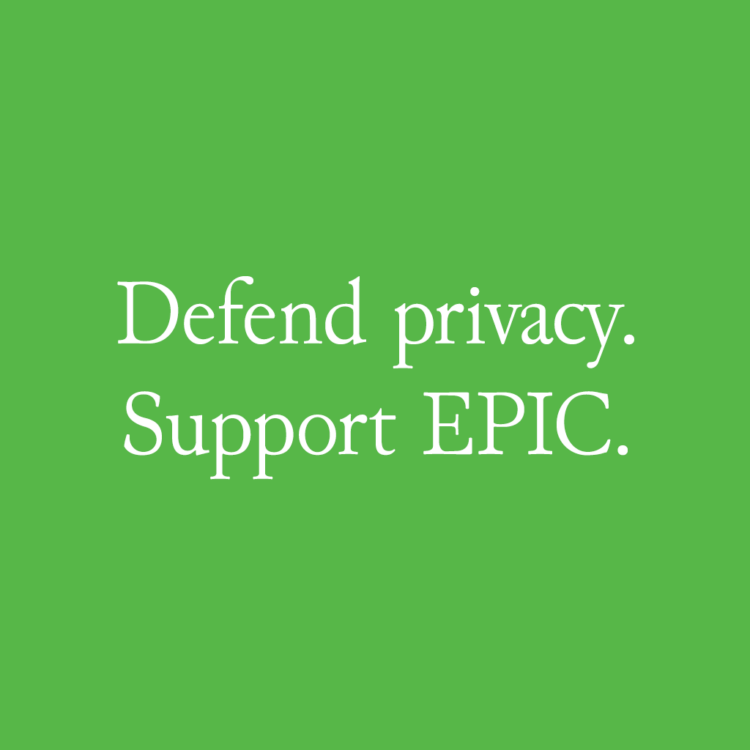 Support Our Work
EPIC's work is funded by the support of individuals like you, who allow us to continue to protect privacy, open government, and democratic values in the information age.
Donate