Two Years In, COVID-19 Relief Money Fueling Rise of Police Surveillance
March 9, 2023 | Chris Baumohl, EPIC Law Fellow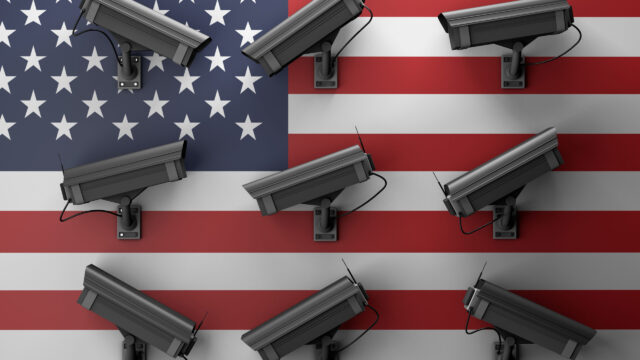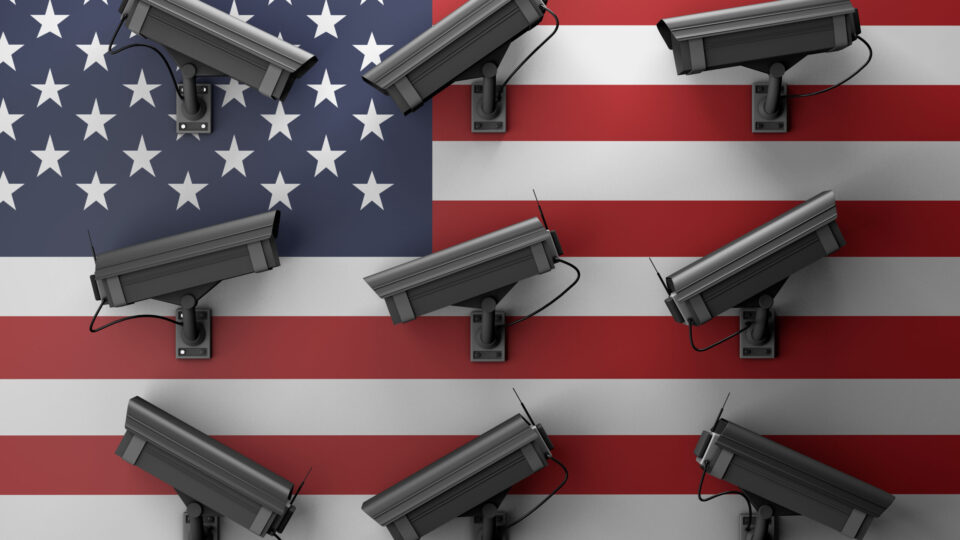 On March 10, 2021, President Joe Biden signed the American Rescue Plan Act (ARPA) into law, hailing it as a historic and transformational bill, which "[f]or the first time in a long time, [. . .] puts working people in this nation first" by providing much-needed economic support. Two years later, media and government reporting show that local governments and police departments have used significant amounts of their COVID-19 relief funds to fund police surveillance technology, buying everything from gunshot detection systems to automatic license plate readers (ALPRs) to phone hacking tools.
Background
State and local governments continue to allocate more and more resources toward police surveillance technology as part of their "tough on crime" policies. This expansion is fueled by federal funding, which lowers the cost of acquisition at the state and local level, enabling smaller precincts to purchase mass surveillance tools at a fraction of the cost. As EPIC's Senior Counsel and Director of Litigation John Davisson told Boulder Beat earlier this year, many departments have a "'shoot-first, ask questions later' approach of 'Let's get more surveillance tech and see what we could do."
Congress passed ARPA, a $1.9 trillion economic stimulus package, to help states combat the effects of the COVID-19 pandemic. However, as media outlets have reported, ARPA has become the latest example of state and local authorities funneling federal dollars into their police departments and prison systems.
President Biden has also been clear that he supports the use of ARPA dollars to fund policing and purchase surveillance technology. At a Gun Violence Prevention Task Force Meeting in February 2022, President Biden said, "I want more cities and states to use some of the $350 billion we sent to them on the American Rescue Plan to fight crime, to keep our communities safe by hiring more police officers for community policing and paying police overtime." President Biden further emphasized that he wanted cities to use that money to "purchas[e] gun-fighting technologies, like technologies that hears, locates gunshots so there can be immediate response because you know exactly where it came from."
This emphasis on police surveillance technology as a panacea for crime is in part the result of persistent lobbying from surveillance companies. In addition to their federal lobbying presence, these companies are all too eager to help local authorities purchase their tools with ARPA funding. Many of these companies have blog posts and other resources that aim to help local officials secure funding for their surveillance tools, even including pre-drafted language for pitching city councils and other elected officials.[1]
This lobbying has been effective in many instances; some cities have adopted these new surveillance technologies with little to no public debate. However, other cities have seen robust public debate over the deployment of these technologies, in some cases persuading city councils to reject proposals for surveillance technology or at a minimum allocating non-ARPA funds. Where there has been a push back against using ARPA funds for surveillance technology, local media reporting and community engagement have been crucial to ensure transparency and robust public debate.
ARPA Funding for Surveillance Tools
EPIC has found that over 70 local governments have allocated ARPA funding to surveillance technology, based on review of government and media reporting. However, because state and local authorities vary in their descriptions of technology in government reporting—with some being more direct about their purchasing and others relying on vague, boilerplate language—our findings likely do not reflect the full spectrum of ARPA-funded purchases.
EPIC has identified several areas in which ARPA has fueled the rise of police surveillance technology:
This police surveillance bonanza raises significant privacy and civil liberties concerns, including the potential for bias and discrimination in their deployment. For example, ShotSpotter is largely placed in communities of color. ShotSpotter for its part disclaims any bias, noting that sensor placement is "determined by historical gunfire data to ensure communities underserved by police responses to gunfire are protected." However, in that sense, it merely maps onto existing discriminatory policing practices. Other forms of surveillance follow similar patterns of discriminatory use.
Compounding these discriminatory harms is the checkered track record of accuracy among many of these technologies. While ShotSpotter claims that its technology is 97 percent accurate, other studies have raised doubts. According to a study by Northwestern University's MacArthur Justice Center, 89 percent of ShotSpotter-based police deployments turned up no gun-related crime, and 86 percent of such deployments turned up no crime at all.[2] The technology also reportedly "regularly mistakes city noises, including fireworks and cars for gunshots, ignores actual gunshots, provides misleading evidence to prosecutors, and is subject to biases because ShotSpotter employees at times manually alter the algorithm's findings." Other surveillance technology—including ALPRs and surveillance cameras increasingly paired with facial recognition technology—are prone to similar inaccuracies, frequently misidentifying individuals or erroneously flagging suspicious behavior or online content, with serious implications for those targeted for law enforcement scrutiny.
Once these surveillance technologies are deployed, many law enforcement agencies have wide discretion to retain, access, and use the data they collect any way they see fit, with some holding data indefinitely. Indefinite retention of personal information facilitates mass surveillance and raises the prospect that these technologies—while originally billed for specific law enforcement purposes—will be utilized to prosecute a much wider range of activities. It further increases the likelihood of citizens' sensitive information being exposed through hacks of local government agencies with access to this information. Therefore, it is vital that the public have a greater understanding of law enforcement policies governing the access to, use of, and retention of data collected through these technologies.
Along with the expanding scope of surveillance, police are purchasing tools that collect increasingly sensitive types of data. For example, ALPRs sweep in massive amounts of sensitive location data. With a recorded log of someone's movements, law enforcement knows your intimate relationships, where you go to pray, or if you visit an abortion clinic. Similarly, mobile forensic technology enables law enforcement to access and analyze vast amounts of data stored on mobile devices—who you talk to, what you search for, and where you go. Social media monitoring tracks and catalogues the activity of millions of citizens with little to no oversight or safeguards. This persistent tracking has a chilling effect on First Amendment-protected activities, particularly among communities of color and other marginalized communities.[3]
These technologies exploit the lack of well-established privacy protections to expand the scope and scale of mass surveillance for a range of inappropriate purposes. For example, federal agencies and police departments throughout the country have utilized drones, license plate readers, cell-site simulators, and social media monitoring—including ZenCity—to monitor protests in the wake of the murder of George Floyd.
Finally, as more cities adopt the RTCC model, these harms compound with different surveillance layered on top of one another. Similarly, the expansion of surveillance cameras and drones raises concerns that these sensors may be further weaponized by integrating facial recognition technology or other surveillance technologies, further eroding privacy and enabling law enforcement to indiscriminately identify and track individuals in public spaces.
Conclusion
Three years into the COVID-19 pandemic, cities across the country are still grappling with economic aftershocks. While ARPA has contributed key funding to public services, it has also funneled federal dollars into the unnecessary and harmful expansion of police surveillance technology, lining the pockets of surveillance companies instead of addressing the real, stated needs of local communities. It is far from clear that these surveillance technologies make us safer. Contrary to the claims of many of these surveillance companies, study after study has questioned the public safety value of these technologies.
Local communities—most notably in Detroit—have already organized successful resistance to the use of ARPA funds for policing and surveillance, forcing police departments to spend their own budget for new tools. However, more is needed. The Biden administration should reverse course and prevent federal funding from being used for bias and discriminatory surveillance technology that undermines privacy and civil rights and still fails to make us safer. More broadly, Congress should take action and prohibit the expansion of these new tools without adequate safeguards, judicial process, transparency, and community approval.
---
[1] ShotSpotter officials have also published opinion pieces in local newspapers in an attempt to bolster support for their tools. See Ron Teachman, ShotSpotter is a life-saving tool needed in Holyoke, Daily Hampshire Gazette (Dec. 9, 2022), https://www.gazettenet.com/Guest-column-Shotspotter-Holyoke-49123888.
[2] Press Release, ShotSpotter Generated Over 40,000 Dead-End Police Deployments in Chicago in 21 Months, According to New Study, MacArthur Just. Ctr. (May 3, 2021), https://www.macarthurjustice.org/shotspotter-generated-over-40000-dead-end-police-deployments-in-chicago-in-21-months-according-to-new-study/. ShotSpotter claims these critical studies relied on insufficient data or ill-informed understandings of how ShotSpotter functions. See Ralph Clark, Of Kitchen Strainer Algorithms, Cherrypicked Data, and Ignoring Positive News, Medium (Aug. 31, 2021), https://medium.com/@execdad/of-kitchen-strainer-algorithms-cherrypicked-data-and-ignoring-positive-news-863d19655a15.
[3] ZenCity emphasizes that it scrubs all posts of personally identifiable information, such as the username of the individual posting. However, whiting out a username associated with a unique post on social media does not in fact provide anonymity if government officials may search based on the text of the post.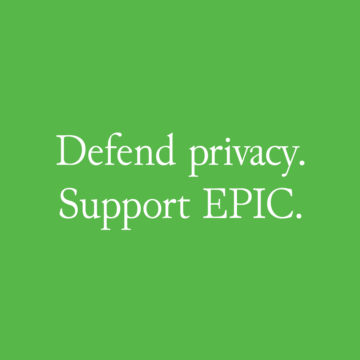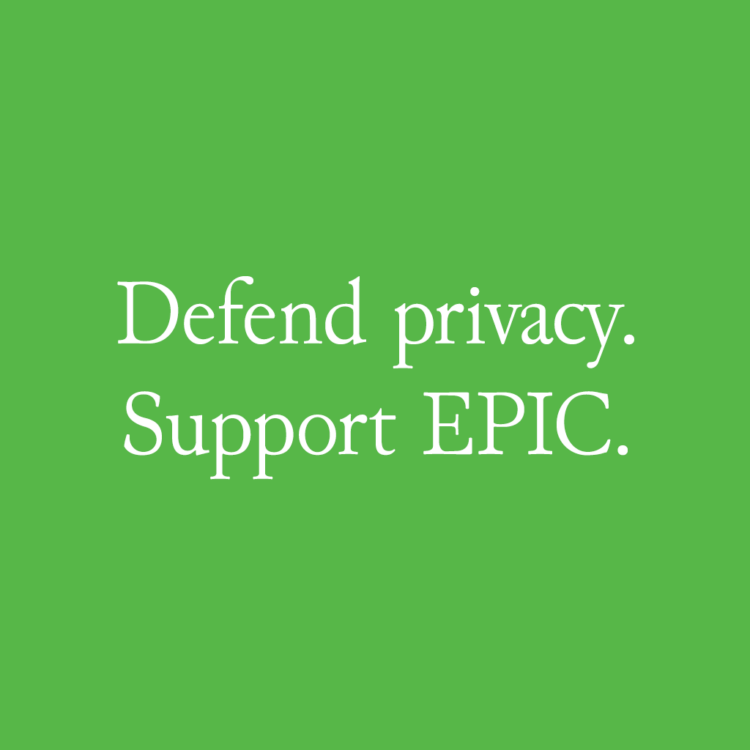 Support Our Work
EPIC's work is funded by the support of individuals like you, who allow us to continue to protect privacy, open government, and democratic values in the information age.
Donate