FOIA Cases
EPIC v. CIA – Domestic Surveillance
US District Court for the District of Columbia
Background
Beginning in 2011, a series of investigative articles by the Associated Press ("AP") revealed that the New York Police Department ("NYPD") conducted extensive surveillance of Muslims and persons of Arab descent in New York, New Jersey, and elsewhere. The NYPD's activities included photographing members of the Muslim community as they entered mosques, infiltrating Muslim student groups, and monitoring Muslim stores and businesses. According to the AP, the "police subjected entire neighborhoods to surveillance and scrutiny, often because of the ethnicity of the residents, not because of any accusations of crimes." The AP also reported, "many of these operations were built with help from the CIA [Central Intelligence Agency], which is prohibited from spying on Americans but was instrumental in transforming the NYPD's intelligence unit after 9/11."
The New York City Police Commissioner Raymond Kelly confirmed that the Central Intelligence Agency ("CIA") collaborated with the NYPD and that a CIA officer worked out of NYPD police headquarters. CIA spokeswoman, Jennifer Youngblood confirmed that the agency had a collaborative relationship with the NYPD.
In December 2011 the Associated Press described an investigation by the CIA Inspector General regarding the agency's collaboration with NYPD. CIA spokesman Preston Golson acknowledged the existence of this investigation and stated that the agency's Inspector General concluded that no laws were broken and there was "no evidence that any part of the agency's support to the NYPD constituted 'domestic spying." According to USA Today, "The revelations troubled some members of Congress and even prompted the director of national intelligence, James Clapper, to remark that it did not look good for the CIA to be involved in any city police department. Thirty-four lawmakers have asked for the Justice Department to investigate but so far that request has gone nowhere." At a March 2012 hearing, Attorney General Holder told Congress "he's disturbed by what he's read about the New York Police Department conducting surveillance of mosques and Islamic student organizations in New Jersey."
EPIC's Interest
EPIC has a strong interest in preventing dragnet surveillance and secret databases that collect information on innocent civilians. EPIC has reported extensively on fusion centers, which aggregate information on civilians in secret databases. According to records obtained by the AP, the NYPD was gathering information on civilians, including photographs of businesses and lists of civilians based on ethnicity, which was then databased. Police photographed restaurants and grocery stores that cater to Muslims and built databases showing where people shopped, got their hair cut and prayed.
EPIC has also done extensive work on student privacy. As the AP has reported, the NYPD infiltrated college student groups and NYPD detectives approached campus police saying they were working narcotics or gang cases in order to access to student records. Police used the records to identify students they were observing and get contact information, potentially violating the Family Educational Rights and Privacy Act.
EPIC has also previously opposed surveillance systems that rely on race, ethnicity,and religion, including the Automated Targeting System and Suspicious Activities Reporting.
EPIC's Freedom of Information Act Request and Subsequent Lawsuit
On March 28, 2012, EPIC submitted a FOIA request to CIA asking for:
All documents related to the CIA Inspector General's investigation regarding the agency's collaboration with NYPD;
All legal analyses conducted by the CIA Inspector General's office regarding the CIA's collaboration with the NYPD;
All final reports issued as a result of the CIA Inspector General's investigation;
Any communications between the CIA Inspector General's office and the NYPD regarding the agency's collaboration with the NYPD.
The CIA failed to respond to EPIC's request and on December 21, 2012, EPIC filed a lawsuit against the CIA based on that Agency's non-responsiveness to EPIC's request and in order to compel the disclosure of documents relating to the monitoring program.
Legal Documents
EPIC v. Central Intelligence Agency, Case No. 12-02053 (D.D.C. filed Dec. 20, 2012)
Freedom of Information Act Documents
News Items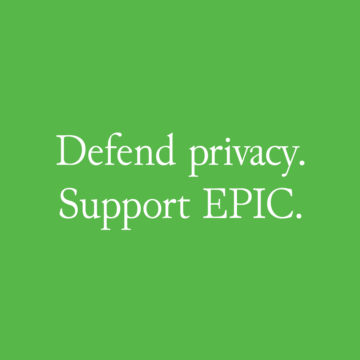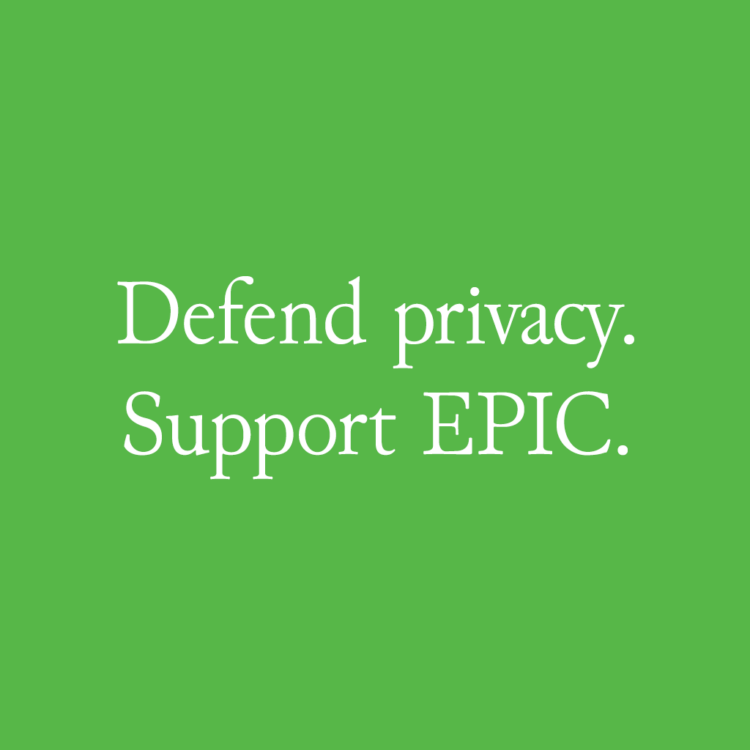 Support Our Work
EPIC's work is funded by the support of individuals like you, who allow us to continue to protect privacy, open government, and democratic values in the information age.
Donate