Amicus Briefs
Gallion v. Charter Communications
US Court of Appeals for the Ninth Circuit
Summary
This case concerns the constitutionality of the Telephone Consumer Protection Act ("TCPA"), which prohibits using an "automated telephone dialing system" or prerecorded voice to call an individual's cell phone without prior authorization. Since its enactment in 1991, courts have found that the TCPA's autodialer rules are constitutional, but several groups are now challenging the law's constitutionality again based on Congress' decision in 2015 to amend the rules and include an exception for "government debt collection" calls. In this case, Steven Gallion sued Charter Communications for violating the TCPA. Charter Communications filed a motion to dismiss, arguing that the TCPA, as amended, violates the First Amendment. The lower court in the Central District of California found that the TCPA is constitutional under the First Amendment despite the new content-based exception. However, the lower court certified the question for immediate appeal and the U.S. Court of Appeals for the Ninth Circuit granted the appeal.
Background
Factual Background
Steven Gallion alleges that Charter Communications spammed him, and thousands of others, with daily robocalls promoting its telecommunications services using automatic telephone dialing systems and prerecorded voice. Gallion says that he and thousands of others were never customers of Charter and never provided any personal information, including their cellular telephone numbers, to Charter for any purpose.
Procedural Background
U.S. District Court for the Central District of California
Steven Gallion brought a class action lawsuit against Charter Communications, Inc, alleging that Charter placed thousands of automated calls to individuals, such as Gallion, without their consent. Charter responded with a motion to dismiss, claiming that the TCPA is unconstitutional on its face because the government-debt exception, which allows collectors of government-held or -backed debt to make automated calls, makes the TCPA, as amended, a content-based restriction on speech. Charter argued that the TCPA does not pass strict scrutiny because it is (1) underinclusive, in that government debt collectors using automated calls threaten just as much if not more of an individual's privacy, and (2) because the TCPA, as amended, allows for such intrusion on privacy, it does not further the government's claimed compelling interest of protecting privacy. Gallion responded that the TCPA is not a content-based restriction, but even if it were, it passes strict scrutiny, and the government-debt restriction is severable. On January 9, 2018, the United States intervened for the limited purpose of defending the TCPA's constitutionality.
The U.S. District Court for the Central District of California agreed with Charter that the TCPA, as amended, is a content-based restriction on speech, but agreed with Gallion that it passes strict scrutiny. The District Court thus denied Charter's motion to dismiss in an order on Feb. 26, 2018, but certified the question for appeal under 28 U.S.C. § 1292(b) because the court found that there were substantial grounds for difference of opinion on the constitutionality of the TCPA. Charter filed a petition to appeal to the Ninth Circuit, which was granted on May 22, 2018.
U.S. Court of Appeals for the Ninth Circuit
On appeal, the challengers have argued that the lower court was wrong to uphold the TCPA cell phone ban as constitutional. They have argued that the cell phone ban (1) does not further a compelling governmental interest, (2) is not narrowly tailored, and that (3) there are less restrictive alternatives that would achieve the government's purpose. In particular, the challengers argued that time-of-day limitations, mandatory disclosure of the caller's identity, or do-not-call lists would be alternatives to the autodialer and prerecorded voice ban.
EPIC's Interest
Since its inception, EPIC defended both free speech and privacy rights as they are challenged by emerging technologies. EPIC has filed many "friend of the court" briefs in important First Amendment cases, including several cases in the Supreme Court concerning anonymity and First Amendment privacy interests: Packingham v. North Carolina, 137 S. Ct. 1730 (2017) ; John Doe #1 v. Reed, 561 U.S. 186 (2010); and Watchtower Bible & Tract Society of N.Y., Inc. v. Village of Stratton, 536 U.S. 150 (2002).
In Watchtower Bible v. Stratton, EPIC argued that a local ordinance requiring registration and identification during door-to-door petitioning violated the right of anonymity. In Forensic Advisors, Inc. v. Matrixx Initiatives, Inc., 170 Md. App. 520 (2006), EPIC and co-amici argued that the First Amendment right to read anonymously meant that a reporter could not be compelled to disclose a list of subscribers. In an amicus brief filed for Americans for Prosperity Foundation v. Becerra, EPIC argued that the deep-rooted tradition of anonymous charitable donations should be upheld because it protects the privacy of both donors and recipients.
EPIC has also filed or joined amicus briefs arguing that the First Amendment prohibits compelled disclosure of petition signatories (in Doe v. Reed), the issuance of National Security Letter gag orders (Gonzales v. Doe), and the blanket nondisclosure of information about NSLs (In re National Security Letter).
Most recently, EPIC submitted an amicus brief to the Supreme Court for the case Packingham v. North Carolina, arguing that the North Carolina statute that banned registered sex offenders from accessing social media sites violated the First Amendment because it impermissibly restricted individuals' access to information.
The TCPA
EPIC has a strong interest in upholding the TCPA's privacy protections for cell phone users. EPIC contributed to the formation of the TCPA, and has since worked to ensure that telephone users are protected from invasive calling practices. EPIC has testified in the Senate Committee on Commerce, Science, and Transportation, arguing for an opt-in system that ensured that consumers had adequate notice and gave affirmative consent before being called.
More recently, in January 2016, EPIC, along with other consumer privacy organizations, submitted an amicus brief for the case ACA International v. FCC, urging the FCC to protect consumers from unwanted and invasive robocalls made using an autodialer and a prerecorded voice in direct violation of the TCPA. EPIC stated that "the TCPA prohibits invasive business practices… [and requires] business[es] to obtain meaningful consent from subscribers before subjecting them to automated to prerecorded calls."
In June 2018, EPIC submitted comments to the FCC regarding the Commissions proceedings after ACA International decision. In the comment, EPIC urged the FCC to add a definition for a "called party" under the TCPA. EPIC also advised the FCC to have a three-pronged way to have callers "facilitate the revocation of consent by called parties." This included letting called parties know they had the right to revoke consent, giving consumers an easy way to revoke, and then following through with the revocation of consent quickly.
In 2017, EPIC submitted comments to FCC on Advanced Methods to Target and Eliminate Unlawful Robocalls, urging the agency to take measurable steps to target and block invasive robocalls. EPIC specifically outlined a plan that included blocking invalid numbers, eliminating the need for consumer consent for phone calls that are clearly invalid numbers in an effort to save time and energy, and implementing secure security measures for databases of blocked numbers.
Legal Documents
U.S. Court of Appeals for the Ninth Circuit (No. 18-55667)
U.S. District Court for the Central District of California (No. 5:17-CV-01361)
Resources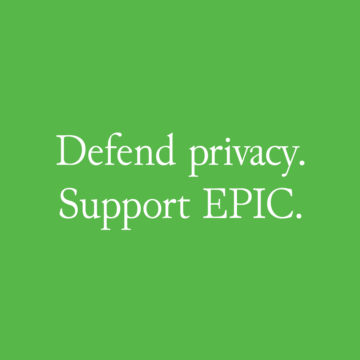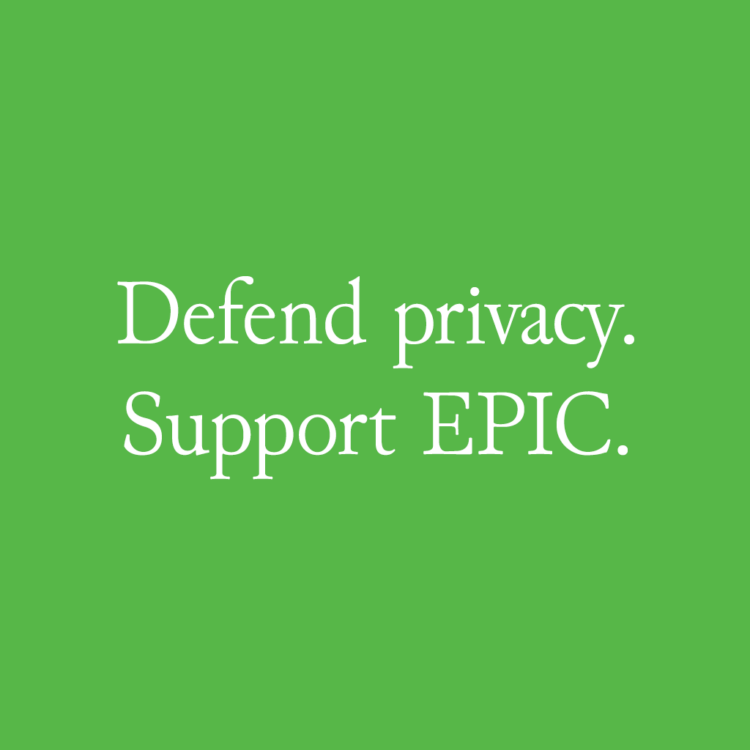 Support Our Work
EPIC's work is funded by the support of individuals like you, who allow us to continue to protect privacy, open government, and democratic values in the information age.
Donate