FOIA Cases
EPIC v. FBI – Privacy Assessments
Case No. 14-1311
US District Court for the District of Columbia
Background
On June 4, 2014, EPIC filed a Freedom of Information Act (FOIA) request with the Federal Bureau of Investigation (FBI) for all its Privacy Impact Assessments (PIAs) that are not currently publicly available as well as all the Initial Privacy Assessment (IPA) and Privacy Threshold Analysis (PTA) documents since January 2007. The PTAs, and later the IPAs, are used to determine whether a more thorough PIA is required for the use of new information technology.
Over the past several years, the FBI has indicated it was going to do a number of PIAs that of the writing of this FOIA request are not publicly available. On July 18, 2012, the Senate Subcommittee on Privacy, Technology and the Law held a hearing on "What Facial Recognition Technology Means for Privacy and Civil Liberties". At that hearing, Jerome Pender, the Deputy Assistant Director of the Information Services Branch for Criminal Justice Information Services Division of the FBI, was one of the witnesses. In his statement for the record, Mr. Pender stated, "the 2008 Interstate Photo System PIA is currently in the process of being renewed by way of Privacy Threshold Analysis (PTA), with an emphasis on Facial Recognition. An updated PIA is planned and will address all evolutionary changes since the preparation of the 2008 IPS PIA." No updated PTA, IPA, or PIA is publicly available regarding the FBI's use of facial recognition technology.
On June 19, 2013, the Senate Judiciary Committee held a hearing on "Oversight of the Federal Bureau Investigation." During the hearing, FBI Director Robert Mueller had the following exchange with Senator Chuck Grassley:
Sen. Grassley: Does the FBI own or currently use drones and if so, for what purpose?
Director Mueller: Yes, and for surveillance.
Later during that same exchange, Senator Grassley asked whether the FBI uses drones for domestic surveillance and whether the FBI had considered the privacy impact of its use of drones.
Sen. Grassley: So instead of asking a question, I think I can assume since you do use drones, that the FBI has developed a set of policies, procedures, and operational limits on the use of drones. And whether or not any privacy impact on American citizens?
Director Mueller: We are in the initial stages of doing that. I will tell you that our footprint is very small, we have very few, and of limited use, and we are exploring not only the use but also the necessary guidelines for that use.
Sen. Grassley: Does the FBI use drones for surveillance on U.S. soil.
Director Mueller: Yes.
No PTA, IPA, or PIA is publicly available regarding the FBI's use of drones.
In FOIA documents received by EPIC last year, an email from early 2012 indicates that the FBI is required to do a PIA for its license plate reader ("LPR") program and make the document publicly available. A separate email indicated a draft PIA existed for the LPR program. Two years later, no PTA, IPA, or PIA for the FBI's LPR program is publicly available.
The E-Government Act of 2002 requires agencies to perform Privacy Impact Assessments for new information technology collects personally identifiable information. As the Department of Justice notes in its guidance to DOJ components, the PIA "helps promote trust between the public and the Department increasing transparency of the Department's systems and missions."
EPIC's Interest
EPIC has long worked to bring transparency and accountability to the efforts of law enforcement to use new surveillance and information technology that collects and stores personal information about citizens. EPIC previously requested FOIA documents regarding the FBI's Facial Analysis Comparison and Evaluation (FACE) Services unit. In response to the FOIA request, EPIC received a PTA that indicated a PIA was required by the E-Government Act, but no PIA is publicly available for the FACE Services unit.
In June 2013 comments to the Department of Homeland Security, EPIC urged DHS to conduct a comprehensive privacy impact assessment on the Office of Biometric Identity Management's plan to collect biometrics at ports of entry to the United States. More recently, EPIC organized a coalition letter to the Attorney General opposing the expansion of the FBI's Next Generation Identification program and urging the Justice Department to conduct a Privacy Impact Assessment on the program before moving forward.
Privacy assessments are a critical part of assessing the level of intrusiveness new technologies could have on ordinary citizens. The assessments are required by law and provide transparency to the public. EPIC's FOIA litigation is designed to reveal where this transparency is lacking and highlight those privacy-evasive programs that still lack proper assessments of their impact on privacy.
Freedom of Information Act Documents
On June 4, 2014, EPIC submitted a FOIA request asking for:
(1) All Privacy Impact Assessments the FBI has conducted that are not publicly available at http://www.fbi.gov/foia/privacy-impact-assessments/department-of-justice-federal-bureau-of-investigation.
(2) All Privacy Threshold Analysis documents and Initial Privacy Assessments the FBI has conducted since 2007 to present.
Legal Documents
EPIC v. Federal Bureau Of Investigation, Case No. 14-cv-01311 (D.D.C. filed Aug., 1, 2014)
Resources
News Reports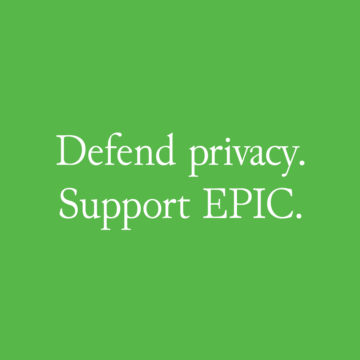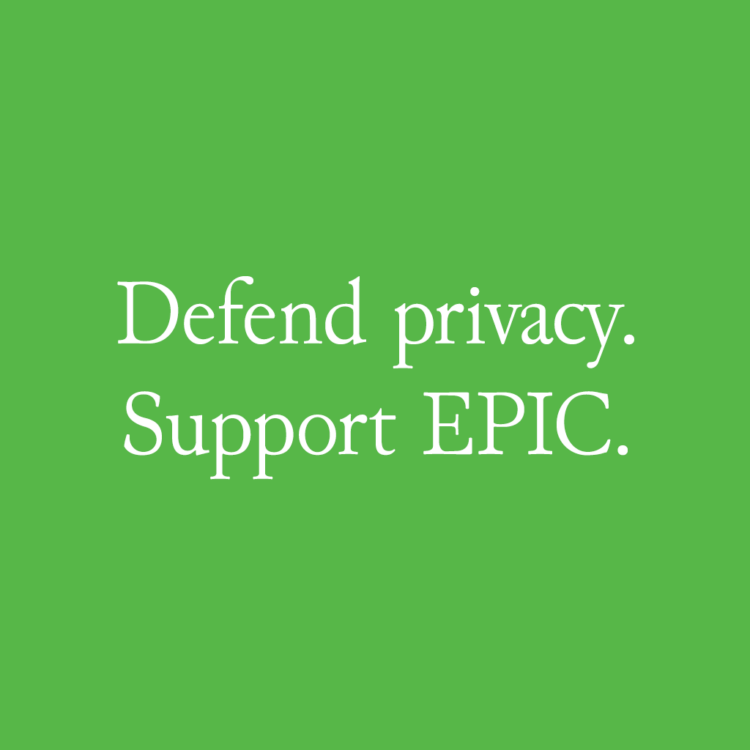 Support Our Work
EPIC's work is funded by the support of individuals like you, who allow us to continue to protect privacy, open government, and democratic values in the information age.
Donate