FOIA Cases
EPIC v. FBI – Stingray / Cell Site Simulator
US District Court for the District of Columbia
Background
A StingRay is a device that can triangulate the source of a cellular signal by acting "like a fake cell phone tower" and measuring the signal strength of an identified device from several locations. With StingRays and other similar "cell site simulator" technologies, Government investigators and private individuals can locate, interfere with, and even intercept communications from cell phones and other wireless devices. The Federal Bureau of Investigation ("FBI") has used such cell site simulator technology to track and locate phones and users since at least 1995. Recently, federal investigators used a similar device to track down a suspect in an electronic tax fraud ring. This case, United States v. Rigmaiden, No 08-814, 2012 WL 1038817 (D. Ariz. Mar. 28, 2012), has brought the use of this cell phone surveillance technology under public scrutiny, as the Government attempts to shield the methods from discovery. See Order, id. As the Government's own documents make clear, the use of cell site simulator technology implicates not only the privacy of the targets in federal investigations, it also affects other innocent users in the vicinity of the technology.
On July 23, 2008 Daniel David Rigmaiden was indicted on various counts of conspiracy, wire fraud, and identity theft by U.S. Attorneys in Phoenix, Arizona. United States v. Rigmaiden, No. 08-814-PHX-DGC, 2010 WL 3463723 (D. Ariz. Aug. 27, 2010). Since his indictment, Defendant Rigmaiden has submitted various discovery motions seeking information about the investigatory techniques used to locate him. See Rigmaiden, 2010 WL 1039917. The Government opposed Defendant Rigmaiden's request for disclosure of techical specifications and other details about the technology. The Government relied on the testimony of an FBI Supervisor, who described the device as a pen register/trap and trace device. Aff. Supervisory Special Agent Bradley S. Morrison at 1, United States v. Rigmaiden, No. 08-cr-00814 (D. Ariz. Oct. 27, 2011). However, Agenty Morrison also made clear that all data is deleted after an operation because the devices may tend to pick up information "from all wireless devices in the immediate area of the FBI device that subscribe to a particular provider … including those of innocent, non-target devices." Id. at 3.
In an attempt to avoid disclosure of documents related to this technology, the Government was willing to concede that the "actions it took during the air card locating mission were sufficiently intrusive to constitute a search under the Fourth Amendment if Defendant has a reasonable expectation of privacy." Rigmaiden, 2010 WL 1039917. However, the Government is not willing to concede that Defendant did have a reasonable expectation of privacy in the location of his laptop aircard (in his apartment). Id. As a result of the Government's unwillingness to disclose documents related to this invasive cell site simulator technology that impacts the privacy of innocent communications, EPIC filed a Freedom of Information Act ("FOIA") request in February 2012.
EPIC's Freedom of Information Act Request and Subsequent Lawsuit
In February 2012, EPIC submitted a FOIA request to FBI for:
All documents concerning technical specifications of the StingRay device or other cell site simulator technologies;
All documents concerning procedural requirements or guidelines for the use of StingRay device or other cell site simulator technologies (e.g. configuration, data retention, data deletion);
All contracts and statements of work that relate to StingRay device or other cell site simulator technologies;
All memoranda regarding the legal basis for the use of StingRay device or other cell site simulator technologies; and
All Privacy Impact Assessments or Reports concerning the use or capabilities of StingRay device or other cell site simulator technologies.
The FBI sent a letter confirming the receipt of EPIC's FOIA request on February 21, 2012. THe FBI Records Management Division assigned a FOIPA Request No: 1182490-000.
Legal Documents
EPIC v. FBI
Freedom of Information Act Documents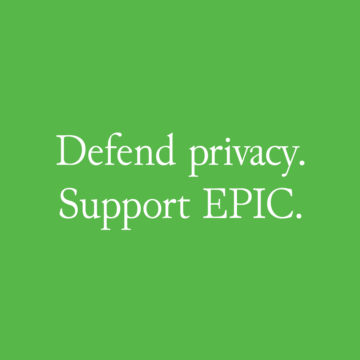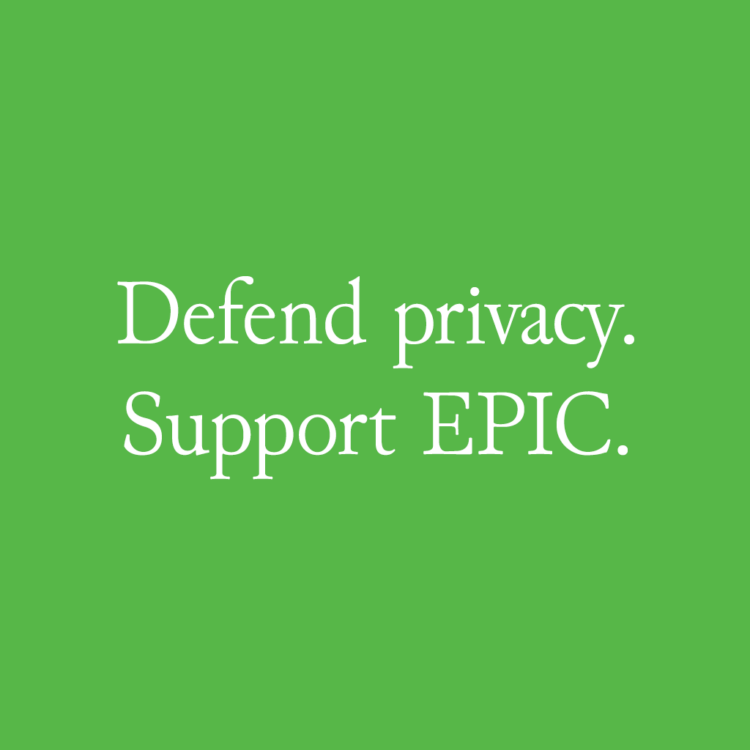 Support Our Work
EPIC's work is funded by the support of individuals like you, who allow us to continue to protect privacy, open government, and democratic values in the information age.
Donate